Culture Leicestershire's Volunteer Sharing Day
Culture Leicestershire's Volunteer Sharing Day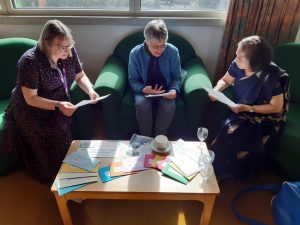 In March, volunteers from Leicestershire County Council's cultural sector came together to celebrate achievements and share their experiences at the Volunteer Sharing Day held at County Hall. This was the first in-person volunteer event since covid, which made it all the more special! The event empowered volunteers to showcase what they do and the impact gifting their time has on their communities.
Chairman of the County Council, Dr Kevin Feltham, opened the event in the Council Chamber, highlighting the importance of volunteering for the council's cultural services and extending his personal thanks to them all.
Attendees then became the first audience to view the  new Culture Leicestershire Volunteer Film, which some of those in the room featured in. Watch it here!
The volunteers then took centre stage. Speakers included Anila from the Anand Mangal group, who discussed how the group began and their motivation to continue their journey by sharing their traditions and customs with their wider community through co-curated projects. Terri, a trustee and Reader Leader from Leicestershire Shared Reading, led everyone through a wonderful group demonstration of how a shared reading session runs in Leicestershire Libraries. We listened and shared thoughts about a poem which was a great way to get the event underway!
After a wonderful lunch, next up was the volunteer 'marketplace'. Everyone mingled to learn more about each other's roles and demonstrate the wide variety of volunteering opportunities across Leicestershire to staff and one another .
Thank you to the volunteer representatives from Leicestershire Shared Reading, Anand Mangal group, Home library Service, Loughborough Library Local Studies, Melton and Harborough Museum, 1620s House and Gardens, Collections team and more, who took part in this.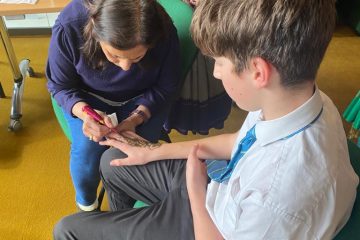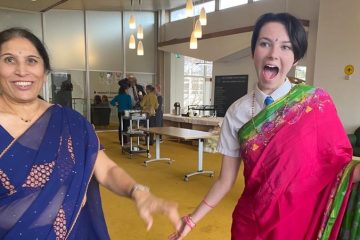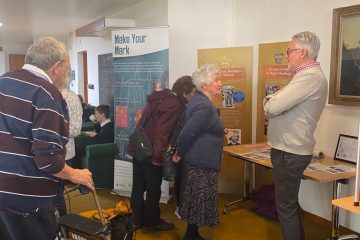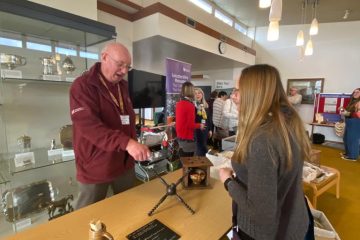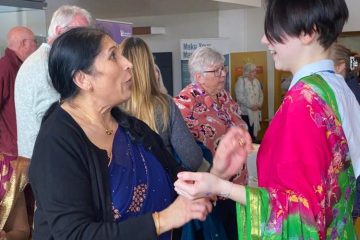 We aim to bring together our cultural volunteers each year in events like this to recognise their time and effort gifted to enriching our services and communities and to thank them. We would like to thank all of our volunteers for their fantastic contributions! We look forward to continuing their volunteer journeys with them, helping them flourish and keep our community spirit thriving!
To learn more about volunteering opportunities with Culture Leicestershire, click here.