Local Writers: Writing through the pandemic
Saturday 14th August 2021
Local Writers: Writing through the pandemic
Join us for an inspiring afternoon featuring local authors Laura Besley, Rebecca Burns and Jamie Mollart. They'll share their experiences of writing through the pandemic, read from their latest work and discuss their writing lives. This event is being run in association with Dahlia Books and will be chaired by publisher Farhana Shaikh.
Farhana Shaikh is a writer and publisher born in Leicester. She is the editor of The Asian Writer and manages small independent press, Dahlia Publishing. In 2017, she won the inaugural Travelex / Penguin Next Great Travel Writer Competition and was long-listed for the 2018 Spread the Word Life Writing Prize. She can be found on Twitter talking about books and publishing @farhanashaikh.
Duration: 1 hour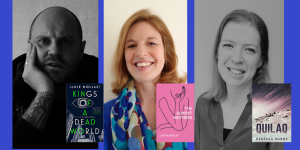 Saturday 14th August 2021
Oadby Library
2:30 pm
Adults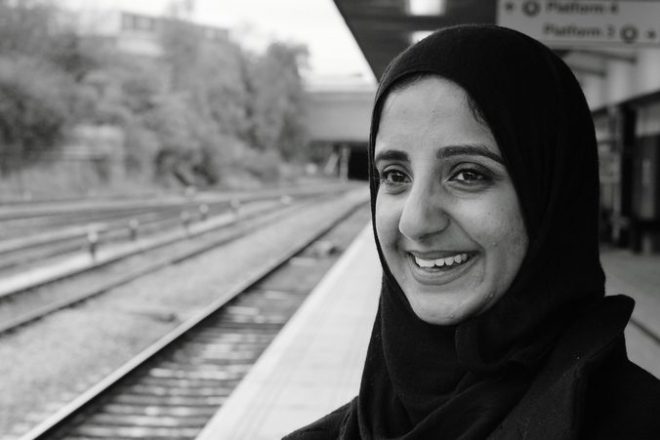 Biographies
Rebecca Burns is a novelist and short-story writer. Her two short story collections, Catching the Barramundi and The Settling Earth, were longlisted for the Edge Hill Short Story Prize, the UK's only award for short story collections. Published by Odyssey Books and Next Chapter, her novels The Bishop's Girl and Beyond the Bay are available for purchase online. Quilaq, her latest book, was published by Next Chapter in July 2020. My website address is: www.rebecca-burns.co.uk
Jamie Mollart runs his own advertising company, and has won awards for marketing. Over the years he has been widely published in magazines, been a guest on some well-respected podcasts and blogs, and Patrick Neate called him 'quite a writer' on the Book Slam podcast. He is married and lives in Leicestershire with his family. He's a member of the newly launched Climate Fiction Writers League, a group of global authors all raising awareness about climate change through their writing. His debut novel, The Zoo, was on the Amazon Rising Stars 2015 list. His second novel, Kings of a Dead World will be published on June 10 2021.
Laura Besley is a full-time mum to two young boys and squeezes her writing time into the bookends of her day. She has been listed by TSS Publishing as one of the top 50 British and Irish Flash Fiction writers with her story 'On Repeat' (Reflex Fiction) and her story 'Silenced' was nominated for Best Microfiction by Emerge Literary Journal. Her flash fiction collection, The Almost Motherswas published in March 2020 (Dahlia Books) and her collection of micro fiction, 100neHundredwill be published in May 2021 (Arachne Press). Having lived in the Netherlands, Germany and Hong Kong, she now lives in land-locked central England and misses the sea. She tweets @laurabesley