We are delighted to be working with some amazing new Community Curators at Bosworth Battlefield Heritage Centre. We'll be exploring heritage, history and culture, in ways which work for our participants.
We are at the early stages of working with a group of Sikh ladies from Leicester and have enjoyed hosting bespoke tours of Bosworth and the 1620's House and Gardens for them to inspire their project. We can't wait to see what stories they want to tell and how they want to tell them.
Women in medieval history is a strong contender! Watch this space for more details.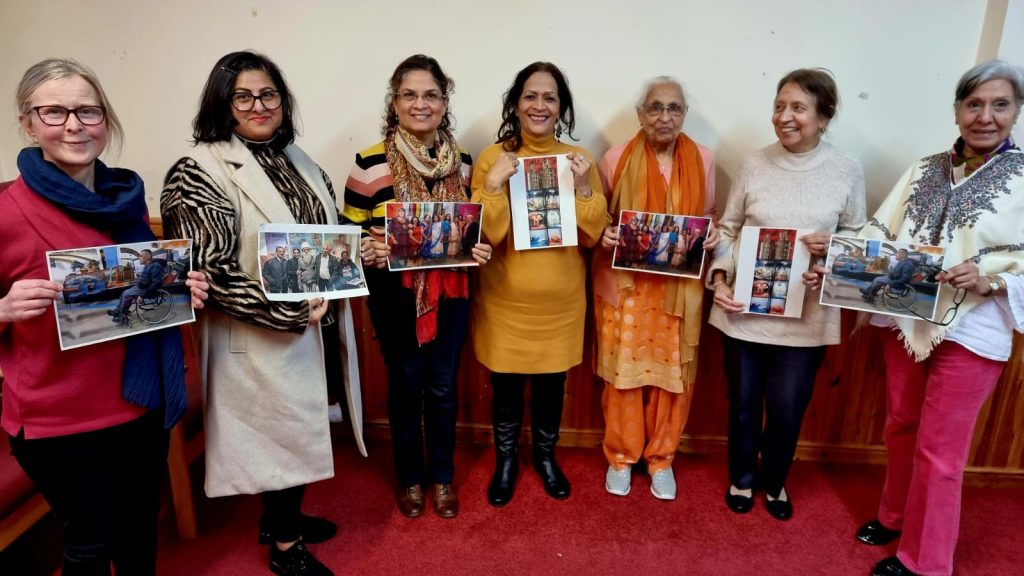 Bosworth Medieval Medley 2023
At this year's Bosworth Medley, the Sikh Community Curators provided a hands-on opportunity to learn about Sikh heritage through historic headwear. The first Sikh Guru was born in 1469, just 16 years before the Battle of Bosworth. The group demonstrated how to wear a scarf and various ways of tying a turban. The turban is a marker of Khasa identity, symbolising uncut hair.
People enjoyed the experience of trying on turbans and the volunteers were able to answer questions about the history of Sikh turbans and Sikh culture. Turban styles have changed over the centuries, but the symbolic strength remains. One of the visitors said 'It was a real pleasure and so interesting. It was definitely a highlight of our visit to Bosworth – and so unexpected.'
The Sikh culture was also honoured through the amazing dancer, Ravneet Kaur who performed some traditional dances from Punjab involving intricate footwork, hand movements and storytelling.
A visitor commented that 'seeing the Punjabi dancing connected me to my inner heritage. My mum has been doing our family tree and part of my family came from India.'
The ladies also took part in the medieval fashion show, dressed in the traditional clothing and jewellery of the period.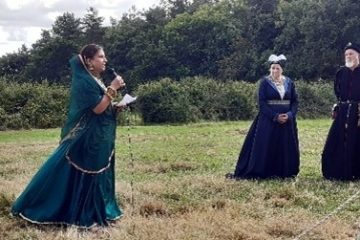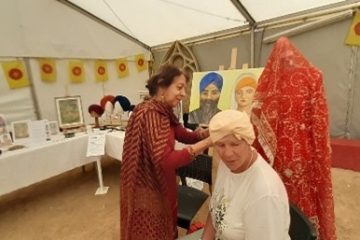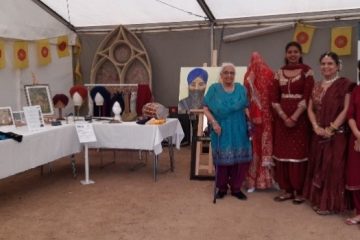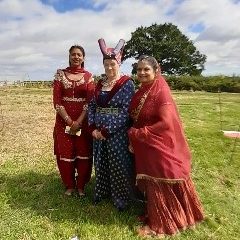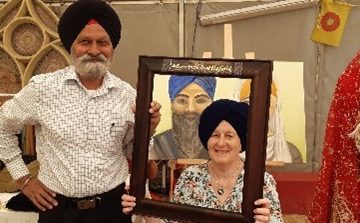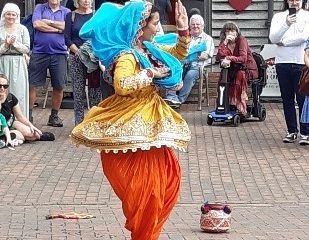 For more information about Bosworth Battlefield Heritage Centre visit https://www.bosworthbattlefield.org.uk/
To find out about volunteering opportunities at Bosworth visit: https://www.cultureleicestershire.co.uk/volunteering/opportunities/