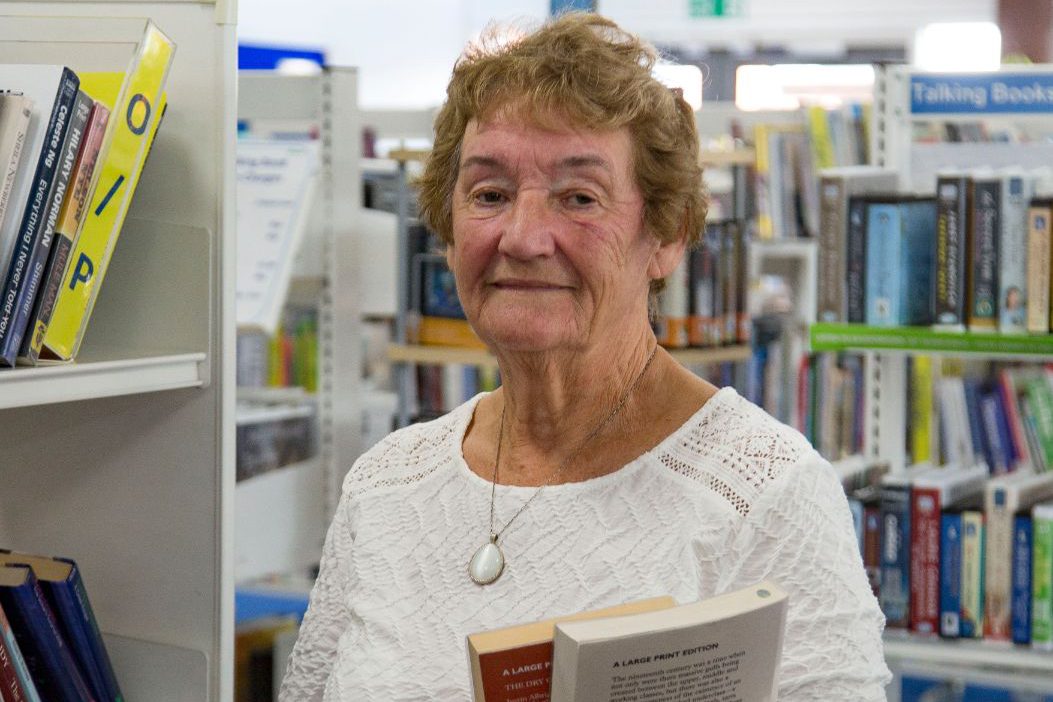 Home Library Service – Supporting people to continue their love of reading from their home
Our Home Library Service volunteers deliver books to people in their homes who are unable to get into their local library. We have over 90 volunteers who dedicate their time, energy and skills to support and help us keep the Home Library Service alive!
Many of these volunteers have been doing their role for years, with our most longstanding volunteering reaching the 30-year mark!  Amazing!!
"I've always loved reading myself, and it's a joy and a privilege to be able to carry on this service to people who can no longer come from their own homes into the library. I love visiting my clients and have gotten to know them well and they trust me to pick a good read for them"
Ensuring our volunteers feel safe and supported in their role
We are excited to have recently launched our Home Library Service Pack – bringing together all important and key information about this role.
Alongside this we have also been rolling our classroom based Safeguarding training to all our volunteers, to ensure they feel confident in their understanding of this topic, as it's an important step in protecting vulnerable people from abuse and neglect.
"The training was really useful and has made me more aware of the subject. It is really reassuring that the responsibility does not lie on us as volunteers and that we can and should take any of our safeguarding concerns and discuss them with our Volunteer Manager"
Thank you to all our HLS volunteers!