Indian Folk Dance at Wigston Library
Indian Folk Dance at Wigston Library
Engaging dance workshops in the styles of Bollywood and Indian Folk dance taught by our specialist teachers here at Nupur Arts. These workshops can range from high intensity exercise & dance to low intensity movement, suited to the participants' ability.
Folk dance workshops: Learn the beauty and intricacy of Indian folk dance in our workshops tailored to ages 12+.
One ticket per participant. Under 16s should be accompanied by an adult.
Duration: 1 hour
Tuesday 10th August 2021
Wigston Library
2:00 pm
12+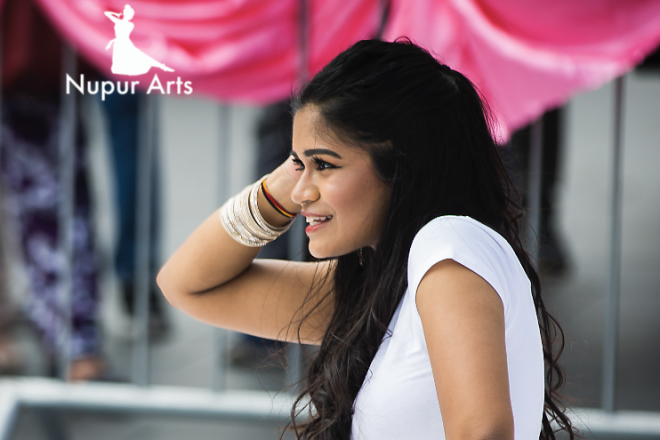 Nupur Arts is a dynamic art organisation based in the heart of Leicester since 1990. Nupur Arts engages with artists, practitioners, arts organisations and people of all ages, abilities and background, to develop, promote and support South Asian dance in Leicestershire and beyond.