Hi.
We are the Leicestershire County Council Cultural Youth Forum!
Our mission is to help make heritage, libraries and cultural activities more relevant and interesting to other young people!
We might not currently be able to meet in person but that hasn't stopped us meeting digitally.
Check out below an exciting project that we have developed and curated!
A snapshot of life during the Pandemic
The Covid-19 pandemic has affected everyone, and it's part of our lives now and it will become a part of our history. We were interested to find out what life has really been like for young people across Leicestershire during the pandemic and lockdowns. We designed and launched a survey for young people aged 13-25, to capture and record their experiences so that they can be shared with future generations.
Over 45 young people got involved! This is a snapshot of what their life was like during the Covid-19 pandemic.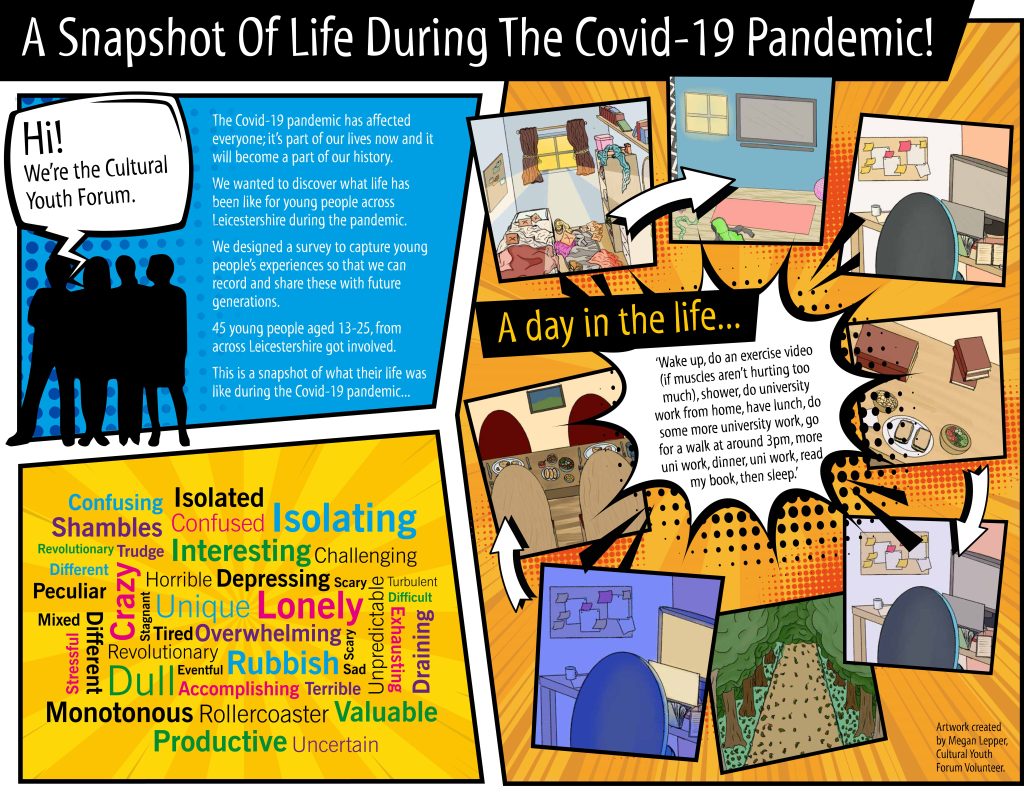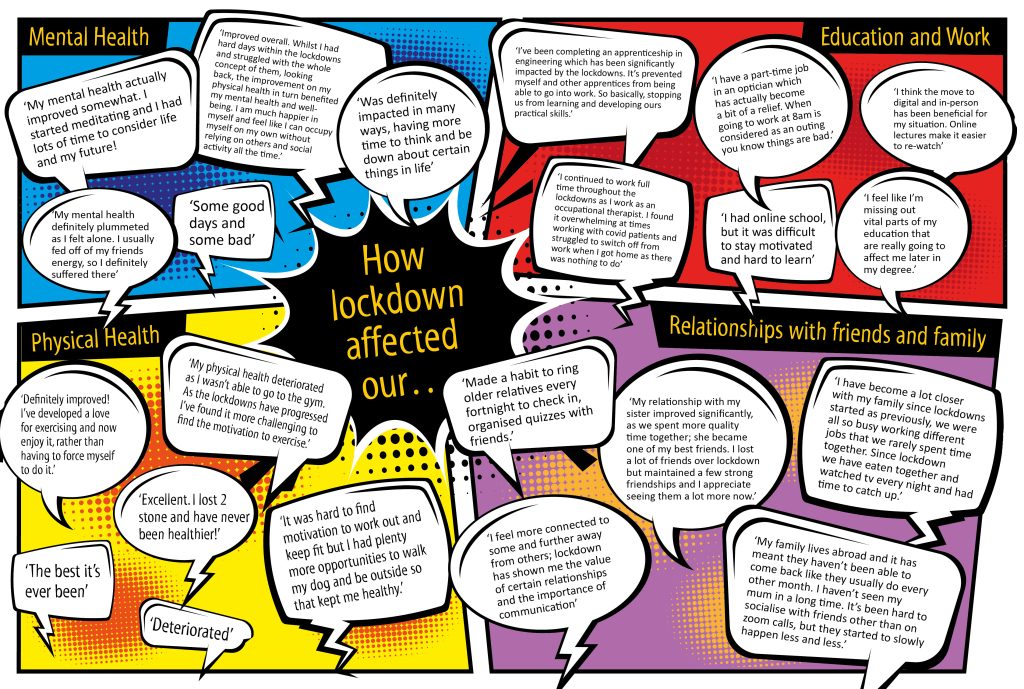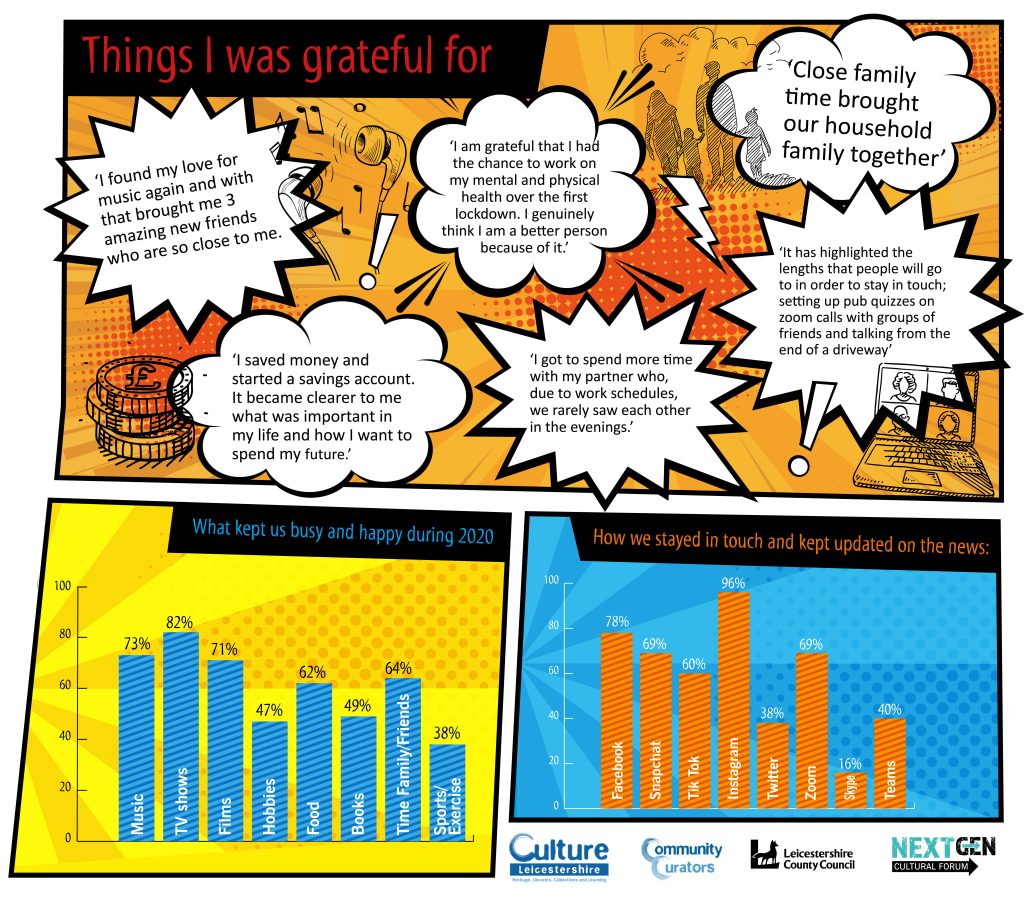 This project was developed and lead by the volunteers of the youth forum. Alongside designing and writing the questions for the survey they also researched where to promote it.
They were involved in every step of the design process from researching creative ways to display the information, to creating a design brief; choosing the content and what quotes to share and designing some of the artwork.
About the Youth Forum
Initially formed in 2019 as the Heritage Youth Forum it has since rebranded, and we are ready to relaunch! The group is now the Next Gen Cultural Youth Forum; expanding their focus to include libraries, collections, learning, art and archives.
The purpose and remit of the Cultural Youth Forum includes:
Co-production of new projects which focus on showcasing young people's interest and connections to Heritage, Libraries and Culture
To support, advise and inspire wider projects with the aim of increasing engagement of 13-25-year olds across Leicestershire in our Heritage, Libraries and Cultural services
To increase opportunities for young people to be leaders within the cultural sector
A platform for young people to get involved with informing and shaping our internal LCC projects and services within C+W
The group currently meet fortnightly on Wednesday evening and is made up of 6 volunteers aged 13-21. Click here to find out why Lauren chose to get involved.