KoolGigs: The Submerged Keyboard
Thursday 19th August 2021
KoolGigs: The Submerged Keyboard
'The Submerged Keyboard' has been created in collaboration with Ricardo Insua-Cao's Puppet Hinge Theatre. 'This brilliant, funny performance follows the story of Aspril the piano and the evil Lord of the Locks. Piano and shadow puppets combine to create a magical world where anything can happen…Expect live, classical music, well-loved children's songs and spell binding puppetry.
One ticket per child. Children must be accompanied by an adult.
Session 1: 10-10:45am
Session 2: 11:30am-12:15pm
Thursday 19th August 2021
Melton Library
10:00 am
Ages 0 to 11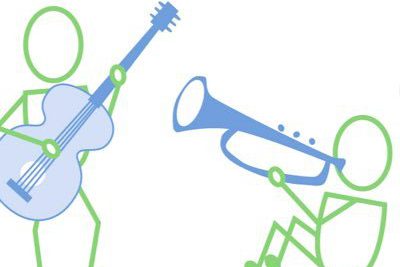 KoolGigs Artistic Director Eleanor Hodgkinson created the company to allow parents with young children to enjoy high quality, live music without the constraints of a formal setting. A mother of three and passionate about music education, with an MA in Music psychology, Eleanor recognised there was a need for accessible, classical music for children of all ages. Since 2014 there have been over 300 concerts in Market Harborough, Leicester and the surrounding areas. With instruments ranging from flutes to double bass, bass trombone to harp; there are now several regular venues, a loyal following and a healthy cake-eating habit! BabyGigs has had residencies in schools, presenting concerts and workshops to EYFS and KS1 alongside Under 5s. Writing their own stories and using a mixture of classical music and original compositions they create musical story shows, performing at events such as the Nottingham Chamber Music Festival and the Leicester Comedy Festival.