Pick+Mix Character Workshop
Pick+Mix Character Workshop
In this hour-long workshop we will pick three fun descriptive phrases at random, and use them as inspiration for a weird and wonderful character. They might be a person or an animal, maybe a mix of both! They could be scary or silly, based on reality or completely fantastical, it will be up to you. We will be drawing our characters, and imagining who they are or where they might live.
Please book one ticket per child. Children must be accompanied by an adult. Adults must stay for the session but can wait in a different part of the library if preferred.
Saturday 7th August 2021
Loughborough Library
10:30 am
Children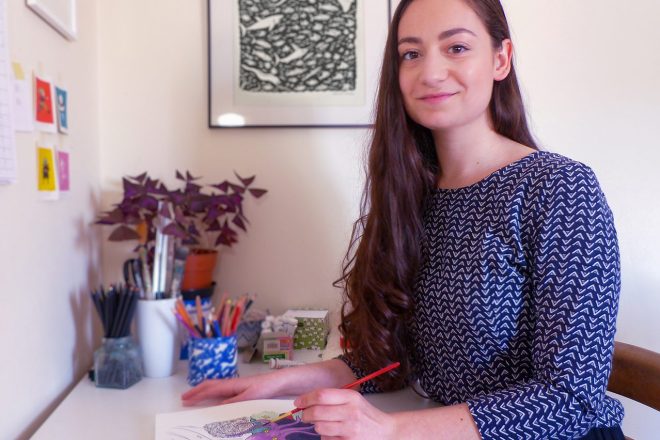 Helen Panayi is an illustrator living and working in Loughborough. She specialises in images for children and the young at heart. Helen loves to paint and draw, creating fun characters that have their own personalities, quirks, and little worlds to live in. Her work often uses bright colours and lots of texture. Most recently she worked with Sweet Cherry Publishing to illustrate a set of ten classic Russian stories, retold and illustrated for children.