Talk on "Life in Late Roman Britannia"
Talk on "Life in Late Roman Britannia"
This talk looks at the life in Britain in the final 125 years of Roman rule and shows how the Empire had adapted to a changing world.
There is increasing archaeological evidence from this period of history locally, such as the Roman officer's grave from Leicester and recent finds of 3rd/4th century buildings across the county
From farmers to villa-owners and soldiers to Emperors, it will cover aspects of everyday civilian life and the Roman army in Britannia during the 4th and 5th centuries A.D.
Duration: 1 hour
Tuesday 10th August 2021
Market Harborough Library
6:30 pm
Adults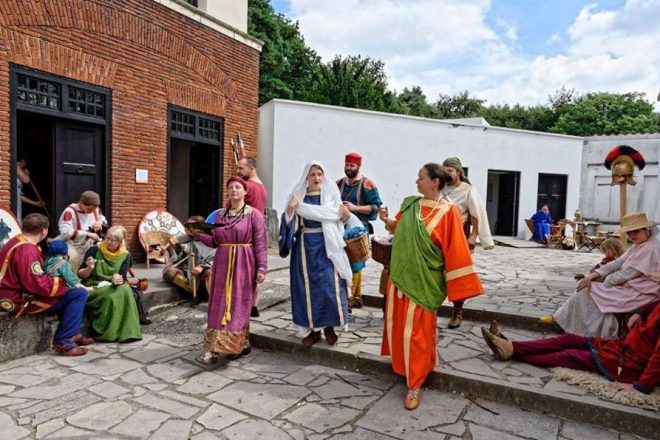 About Nick
I have been a re-enactor for 43 years and cover a wide range of periods. My specialist period is military and civilian life in the late Roman Empire (286-476 A.D) but I also do many talks on medieval and naval history.
I have also worked for Leicestershire County Council Museum Service as a museum support officer and then a museum educator for over 23 years. I currently work in the County Library service.