Hijaz Trust. A Tale of Two Reinterments
'A Tale of Two Re-interments' is co-curated by amazing members of the Hijaz Trust. It reveals the similarities between Richard III and His Eminence Murshid Muhammad Abdul Wahab Siddiqi (RA); two high-profile men who died young and were re-interred in sacred places in the local area.
The rediscovery of King Richard III in 2012 and his subsequent reinterment in Leicester Cathedral in 2015 had a massive impact on the Battlefield Heritage Centre. It was hugely important to many people across the world who have a connection to the events of 1485 which changed the future of English history. Bosworth Battlefield, alongside Leicester Cathedral, became a focus for this shared remembrance.
The reinterment of His Eminence Murshid Muhammad Abdul Wahab Siddiqi was equally significant to a huge number of people in the United Kingdom and in many other countries which had witnessed his teachings.
His Eminence was a prominent Islamic scholar and spiritual leader to thousands of Muslims globally. The noble Saint passed away 18 March 1994 and was first buried in Coventry. Four years later in 1998 he was re-interred in a specially made tomb (Islamic Mausoleum) at the Hijaz College he founded in Nuneaton, just a few miles from the battlefield.
This exhibition explores the life, reinterment and legacy of this important leader.
Written by the Hijaz community, interactive text panels and film show unseen material of His Eminence. 35 family members from the community took part in a series of art and craft workshops to create additional items for the exhibition.
Farzana Hannan, Trustee of Hijaz Trust, said: "We are happy and honoured to be part of the exhibition at Bosworth. We're really excited because we think it's a great opportunity for people who may not have heard of Hijaz Expo and the things we do, to learn about who we are, to learn about Muslims and the noble saint who is buried here.
"We are really excited about the opportunity for this project to reach people that may have an interest in learning more about local heritage and local history and we think it's a fantastic opportunity to show that English heritage is much wider than people realise it to be, especially with the burial of the first UK Muslim saint."
The exhibition is part of Bosworth Battlefield's ongoing outreach activities with the local community and is free to visit from the 14th of May to January 2024. There is a parking charge and entrance fee to the main galleries.
If you have visited this exhibition, we would appreciate any feedback you would like to share with us: https://surveys.leics.gov.uk/snapwebhost/s.asp?k=161488927741&Q0a=1&Q0b=BosBattle&Q0c=HijBosExhib&Q0d=Targeted&Q0e=3;4&Q0f=1&Q0g=2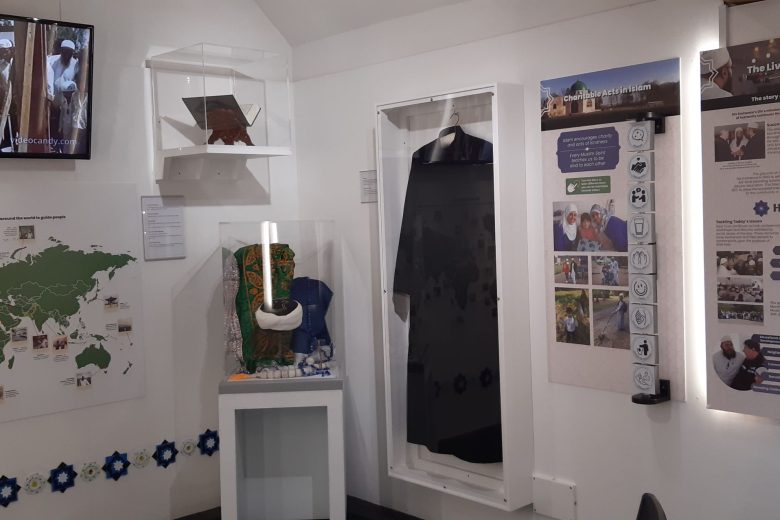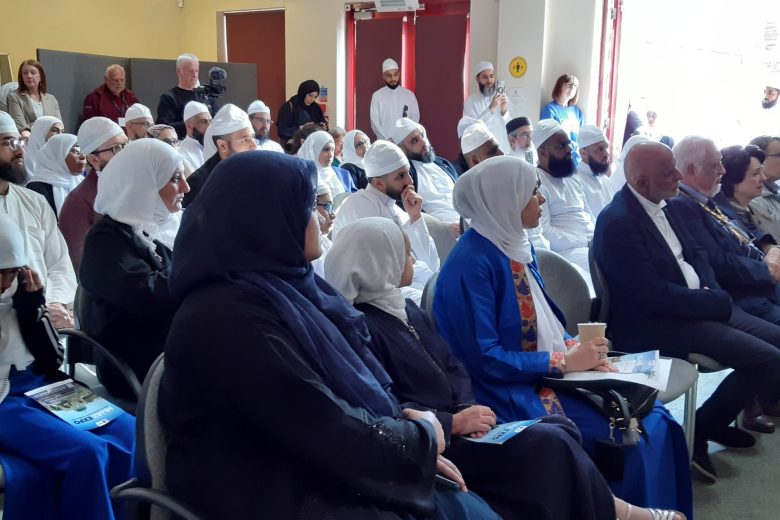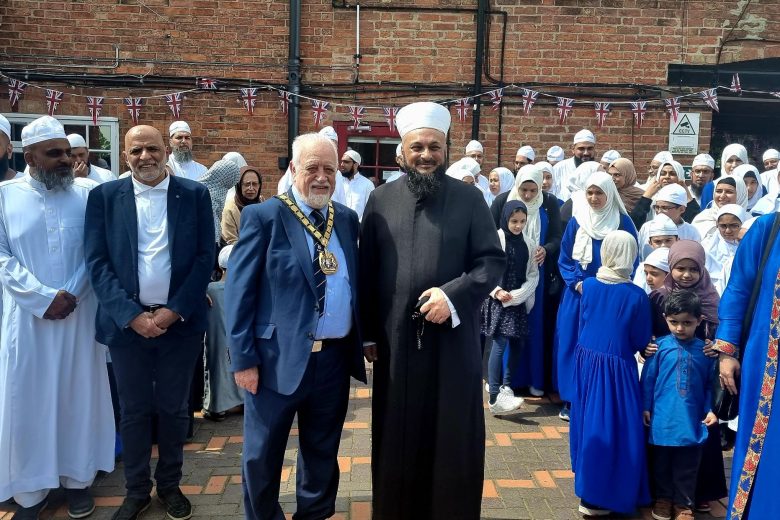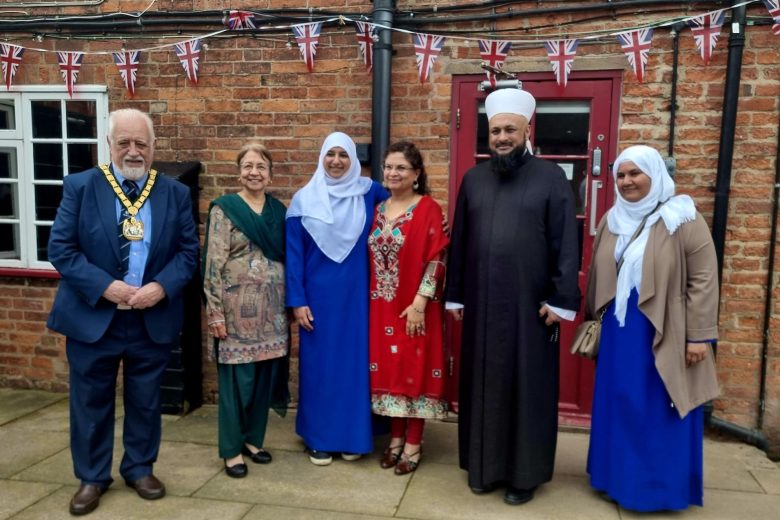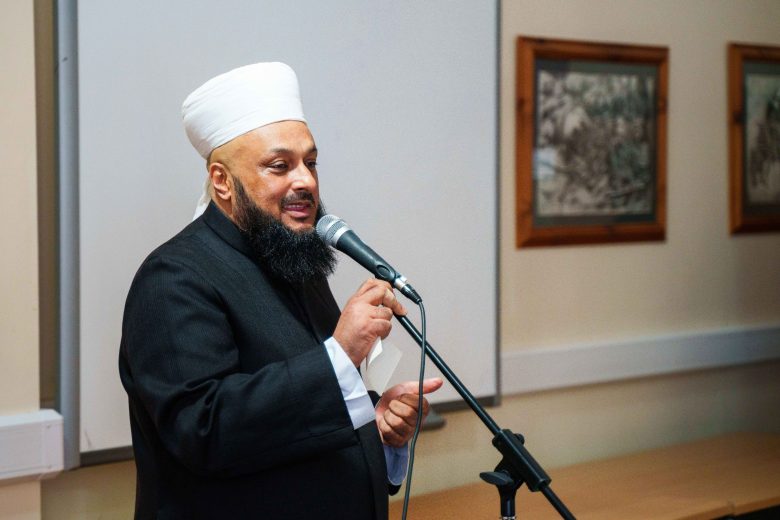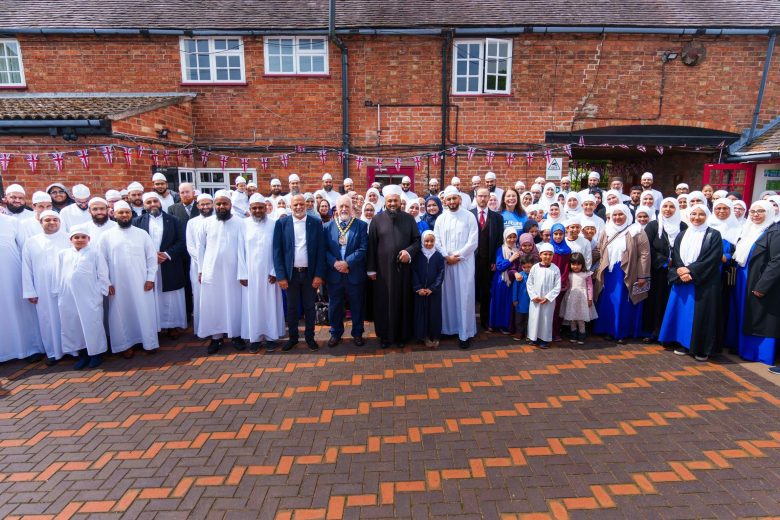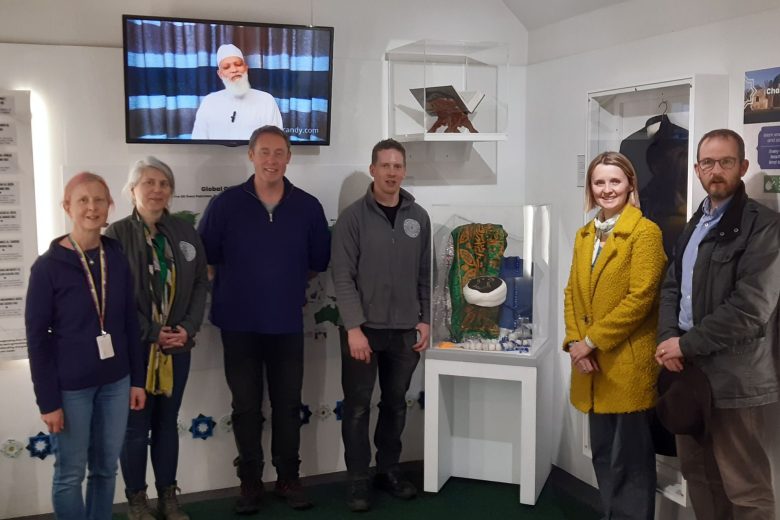 More information about Bosworth Battlefield Heritage Centre can be found here https://www.bosworthbattlefield.org.uk/
More information about the Hijaz Trust can be found here https://hijazexpo.com/bosworthexhibition/
Bosworth Medieval Medley 2023
Over 30 volunteers from the Hijaz Trust supported the Bosworth Medieval Medley in August 2023 sharing music history through frame drums, wooden flutes, and singing. Children who are learning to play 'daff' drums demonstrated the rhythmic accompaniment for spiritual songs and encouraged visitors to have a go.
The daff's roots can be traced back to ancient civilisations and its use continued into medieval times and beyond. Its presence in various cultures and its role in both secular and spiritual contexts make it a valuable part of musical history that has persisted and evolved over the centuries.
People enjoyed the welcome from the Hijaz volunteers and a visitor from Solihull added 'what an interesting link back in time between two very different cultures and how nice to see our culture represented in a traditional English setting. Thank you for your inclusivity'.