Bosworth Medieval Festival Community Board
The Bosworth Medieval Festival in 2022 had some very important visitors. We are always looking to improve our events and exhibitions and enlisted the help of some not-so-secret-shoppers!
Diversity, access and inclusion
These words really mean something to us and we want to address and challenge existing barriers identified in our Access Policy. We invited 20 members of the community who possibly wouldn't have attended the event for lots of reasons.
We were particularly keen to hear about their experiences as members of underserved communities, to gather feedback and make recommendations around key themes including:
•   Expectations prior to the event
•   Core issues around what works / what doesn't work
•   Value for money
•   Accessibility for people living with disabilities
•   Opportunities for new, diverse audiences
•   Opportunities to make the event feel more inclusive
•   Changes we can realistically achieve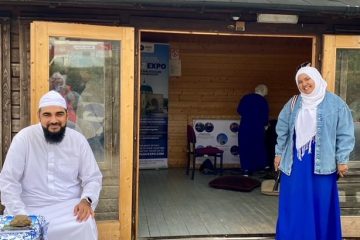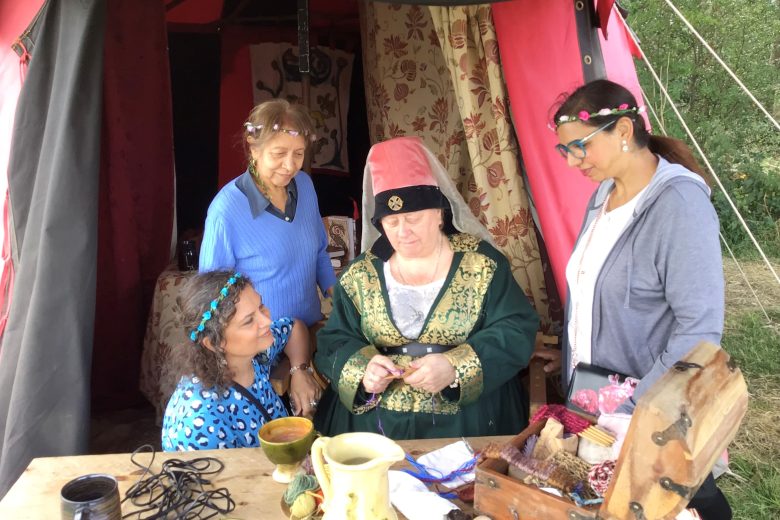 Valuable insight
The group recorded their individual experiences through notes, drawings, photos and film and attended discussion groups after the event.
There were lots of good surprises and positive feedback about the scale of the event and how smoothly it was organised.
'There was something for everyone!'
'The living history is rare and it was fantastic to talk to people with such detailed knowledge.'
The families said: 'the children really had a good day out – they made beautiful memories.'
'I probably wouldn't have come knowing how much it cost, in case the kids didn't like it but now they've been once I would pay for it.'
'I didn't think there would be others from my community, but I felt more welcomed than I expected'
Lasting legacy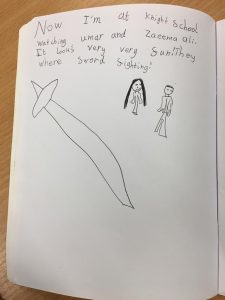 The Community Board's insight will have a genuine impact on decision making for the site and service including a focus on how we engage more diverse audiences and implement zero tolerance of racism.
This project has embodied the work of Culture Leicestershire, connecting the community through heritage. It has been a joy to discover peoples' motivations for joining the Community Board:
•   Enjoying learning about history
•   Learning things from different people
•   Getting to know each other better
•   Wanting to grow and develop new perspectives
•   Breaking down barriers and being visible
•   For children to experience the diversity of British culture
•   To give children a new experience
•   To share experiences with other groups.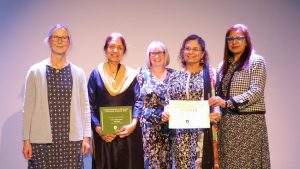 STOP PRESS!
We are delighted that the Community Board won the 'Supporting Heritage' category
at the Leicestershire and Rutland Heritage Awards in October 2023. The judges said
that the initiative was 'an innovative approach to serving underserved audiences'.
For more information about Bosworth Battlefield Heritage Centre visit https://www.bosworthbattlefield.org.uk/
To find out about volunteering opportunities at Bosworth visit: https://www.cultureleicestershire.co.uk/volunteering/opportunities/