Syston Library Family Engagement
It was good to be able to share our views but also to see what my child thinks!
‐ Family member
I enjoy projects that bring the community together
‐ Participant
We were thrilled to work on a project with Syston Library, exploring the ways in which the library engages with local families

The project aimed to:
Encourage families to feel a sense of ownership and connection with the library by consulting with them on the re-design of the children's area
Forge a relationship with St Peters & St Pauls CE Academy, through class visits and art workshops
Create a community art piece in collaboration with a commissioned artist and Years 2 and 4 at the school, to feature in the new children's area.
Creative Community of Syston
A survey was sent out to parents within the town, canvassing opinion on current usage and what they'd like to see in the future. We were thrilled to receive 118 responses from families telling us their views and opinions. 15 amazing local families joined us for fun, interactive focus groups and we really took the time to find out what inspired them, made them feel welcome and want to visit.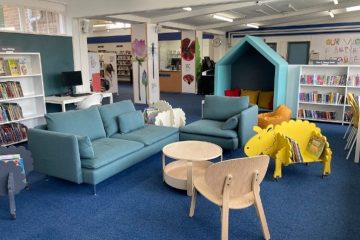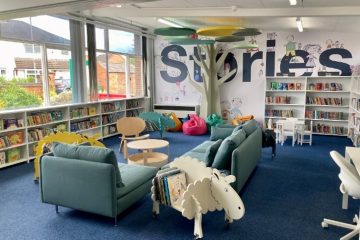 A New Children's Library
The newly refurbished Syston library re-opened in June of this year with a warm, modern, inspiring children's library. The project encouraged both local families and schools to take pride in their community, allowing the opportunity to access cultural services and resources.
The amazing community artwork created by the pupils at St Peters & St Pauls CE Academy is now in pride of place for everyone to enjoy for many years to come – what a fantastic legacy!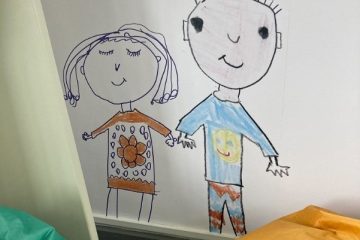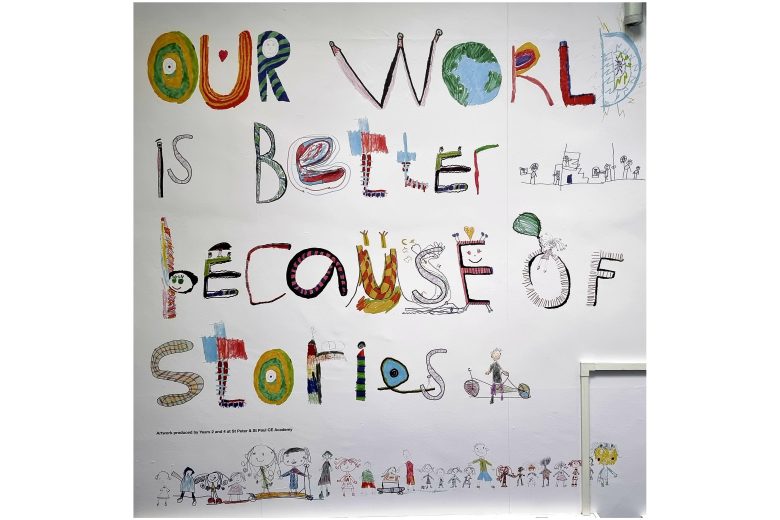 "This project enabled children who have either never been to the library before or unlikely to ever visit with parents, to have access to all of the wonderful texts. They loved having their own card and the experience of taking out their very own book so much so that we are planning to make it a regular thing. They are so excited about their art in the library"
Jadine Joachim – Teacher at St Peters & St Pauls CE Academy
Feedback
'It makes me feel part of a community' 100% agreed
'I am listened to and valued' 100% agreed
'I can share my thoughts, feelings and ideas' 100% agreed
'It makes me feel more connected to this library' 94% agreed
'It makes me feel I am making a difference' 92% agreed
'It improves my wellbeing' 87% agreed