Mapping Melton Mowbray Project
Melton Mowbray's long and celebrated history is brought to life in a new exhibition charting the rise of this rural Leicestershire town.
The centre piece of the exhibition is a reproduction of the stunning 1871 Lordship map produced for the town by local solicitor William Latham. This was created as a public record of who owned what in and around the town in 1871.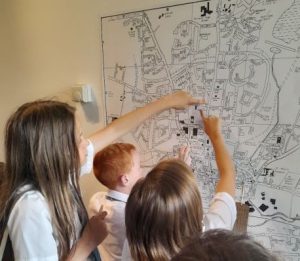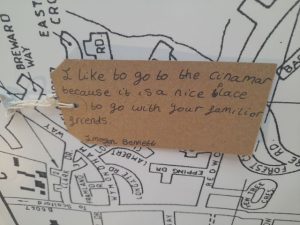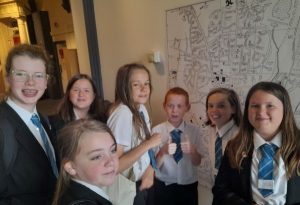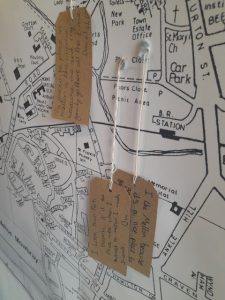 Our Melton Museum Research Volunteers
They have searched the archives to enable us to paint a picture of what life was like in Melton Mowbray during this time.  A series of graphic panels and a flipbook explore themes of 1871, including the markets, places to stay, notable residents of the town, the hunting and racing scene, schools and places of worship, landowners, and William Latham himself.
Creative workshops
It has been amazing developing and planning creative workshops to suit the needs of audiences new to learning about Melton's history.
Long Field Spencer Academy budding artists
We Invited ten Year 7 students to a bespoke workshop designed to engage them with the newly curated Mapping Melton Mowbray Exhibition.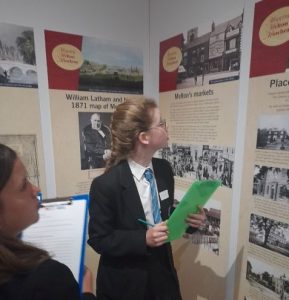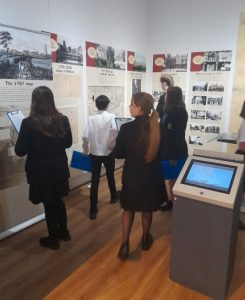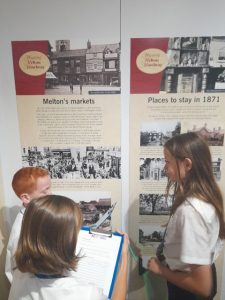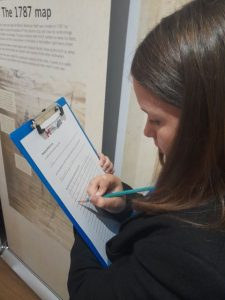 During the sessions they created their own quiz encouraging visitor to engage with the exhibition, created fabulous prints which represented something that they liked about Melton and created a memory tag which they added to the brand-new Melton Memory Map.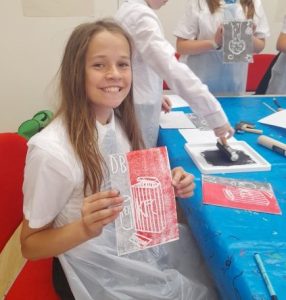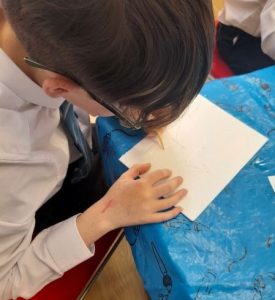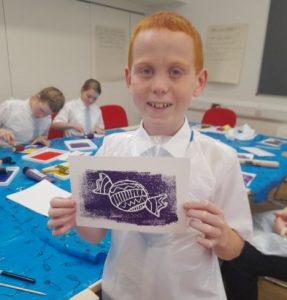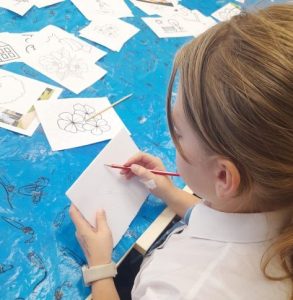 2 more workshops are planned with new visitors and will be taking place in August and September.
The exhibition will run until mid-December and the Museum team is planning a series of map related activities and history days throughout the rest of the year.
Visit www.meltonmuseum.org.uk