Highcross Exhibition
Our exhibition at the Highcross Shopping Centre was a huge success. Visitors were blown away by the artwork produced, and were so inspired and moved by the wonderful quotes from the children and young people that accompanied the art.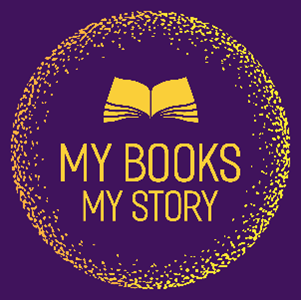 Some of the lovely feedback that we received:
'Wow- What a joy! So varied and engaging- my eyes and head have had a right treat 😊'
'What a testament to the power of books and reading! A huge well done to all of the children, they should be so proud!'
'I loved this so much. It really touched my heart reading all of the quotes- very inspiring'

Don't worry if you missed the Highcross exhibition, there will be more opportunities to see the work that has been created! Watch this space for information about pop up exhibitions coming to a space near you, and a permanent virtual exhibition that will create a lasting legacy of the power of this project.
Click here to read a blog post written by Kaori Kameda who has volunteered her time to the My Books My Story exhibition.

The Challenge 
Over 50 children and young people took part and their challenge was…
Choose a book that has had an impact on you and create a piece of art which expresses why.
The Art
We made sure that every young person involved had the opportunity to spend time with a professional, employing photographers, painters, potters and spoken word experts to bring their ideas to life.
The Journey 
Some children and young people knew exactly what book they wanted to focus on and exactly what art they wanted to make. Some had their book but needed help with their art, and some had an idea for their art but needed inspiration for their book choice.
Hundreds of school visits, library trips, home visits, book groups, art workshops and even a trip to the zoo have resulted in the amazing exhibition. Using their chosen book as an inspiration, deeper feelings and messages have been explored and shared.
The Reason
The social and emotional impact of reading can be incredible. Our team have experienced children and young people grow when introduced to sharing books together. For example, books and stories have particularly helped with problem-solving, life choices, role modelling, empathy, relationships at home and co-regulation.   
The Legacy
My Books My Story has been designed and delivered by the young people at every level
Young people involved in the project were invited to be part of a panel to co-curate this inspirational exhibition. This group have influenced and shaped the exhibition in lots of different ways including the colour scheme, designing the logo, shaping the feel of the virtual exhibition, deciding on the frames for the artwork and shaping the visitor interaction part of the exhibition.

 My Books My Story across Leicestershire
The My Books, My Story pop-exhibitions have now landed! You'll find some featured art work at each location, plus you will have the opportunity to create your own piece of art inspired by your favourite book, to be displayed in the library and right here on the Culture Leicestershire website!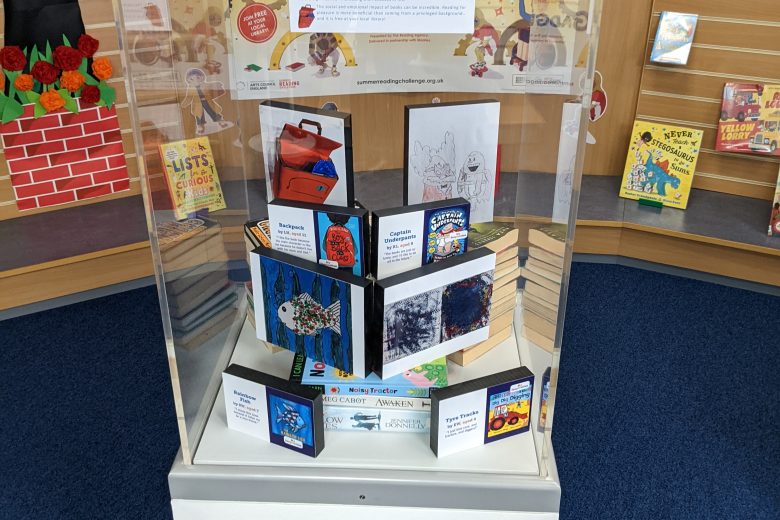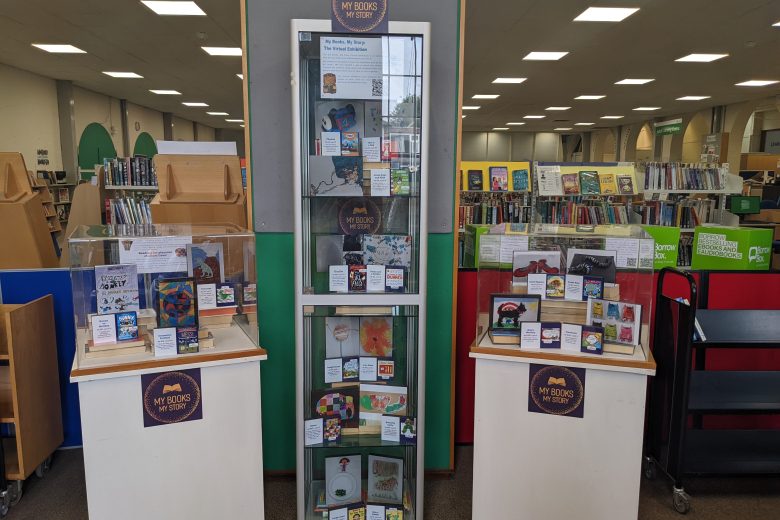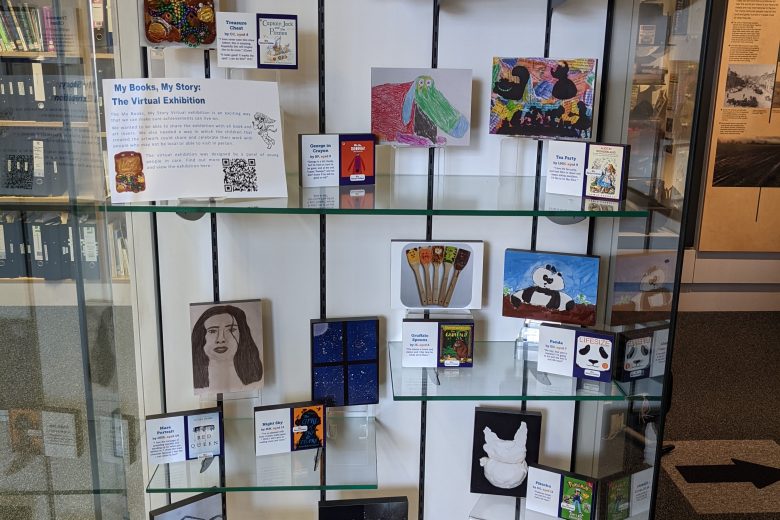 My Books, My Story, by the people of Leicestershire