My Magical Market, My Fantastical Fair!
Celebration Window on Display at Loughborough Library!
We are super-excited that the community art window celebrating 800 years of Loughborough Market and Fair is now on display! The window at the front of Loughborough Library features over 170 pictures by Charnwood primary school children inspired by the Market and Fair. Children sent in their pictures via schools, the library and through social media. The pictures are colourful and imaginative and will really brighten up the street this winter!
We were really pleased to show the Chairman of our County Council, Mr Dan Harrison and the Mayor of Charnwood, Mr Paul Baines the fabulous creations of the children of Charnwood when they visited the Market 800 exhibition at Charnwood Museum. Here are a few pictures but we hope you get a chance to visit in person! The display will be up until April 2022 to give everyone a chance to enjoy the window. Please share your pictures with us on Instagram or Facebook when you visit!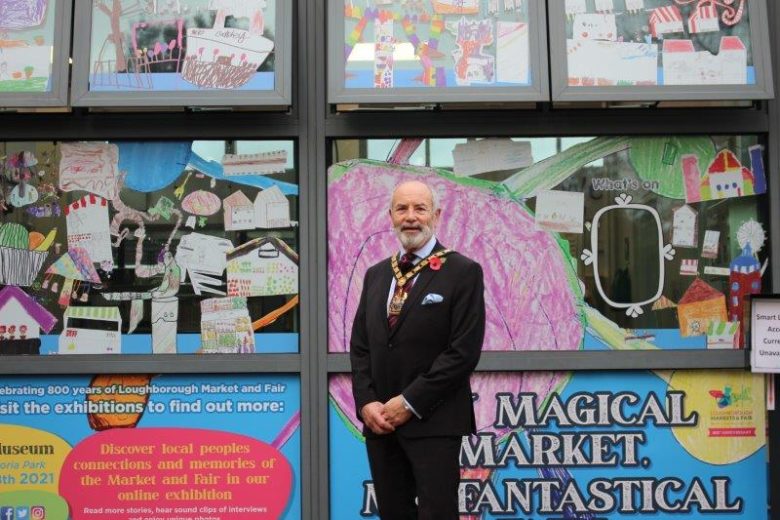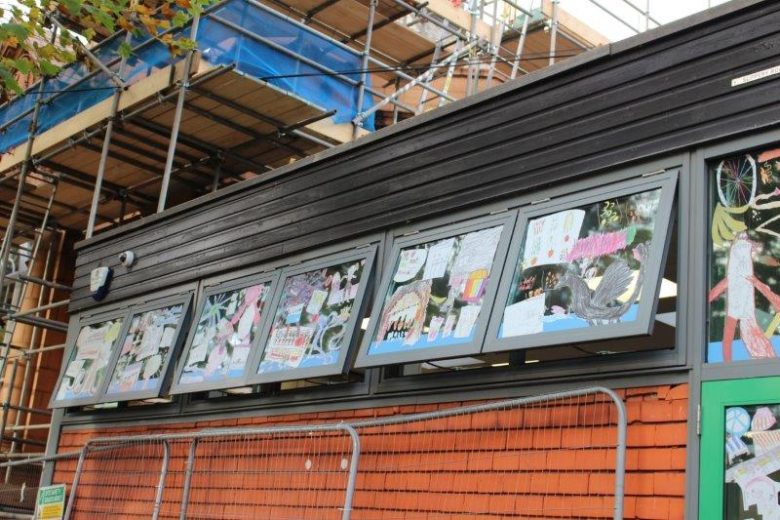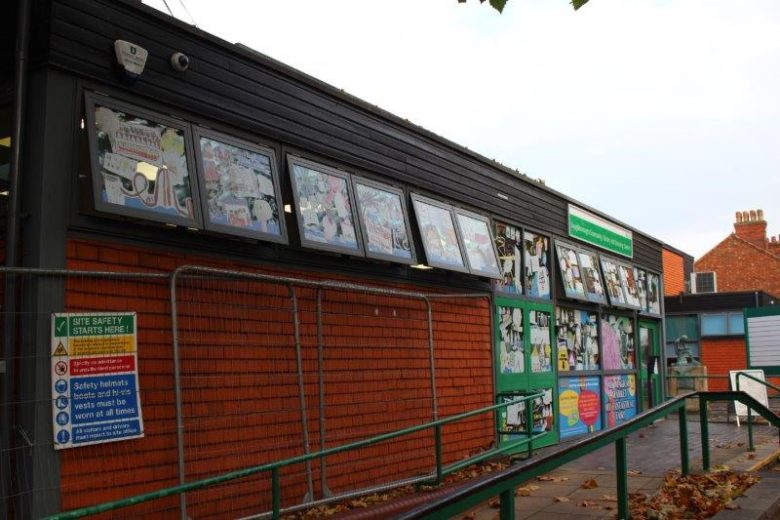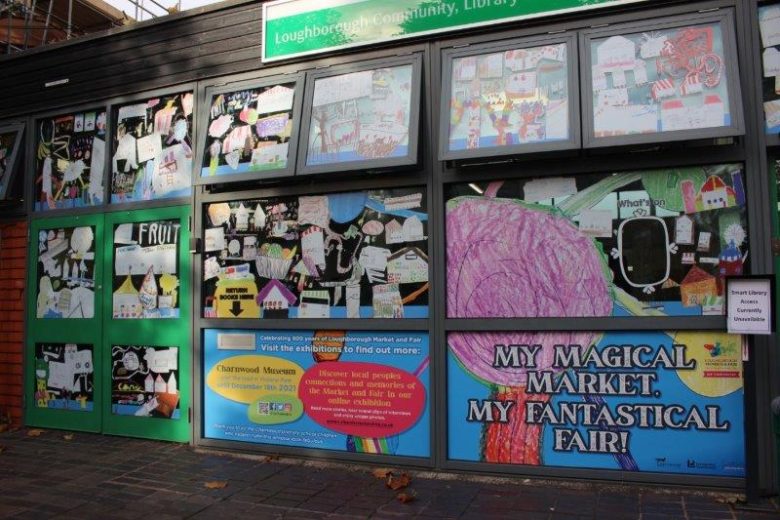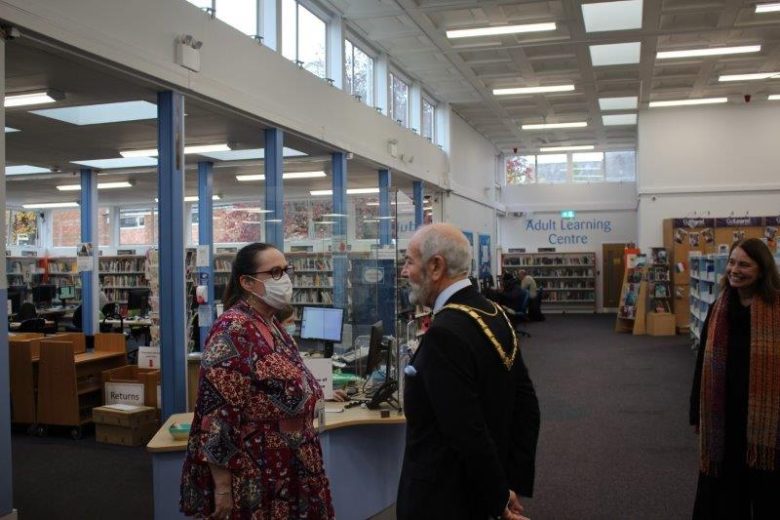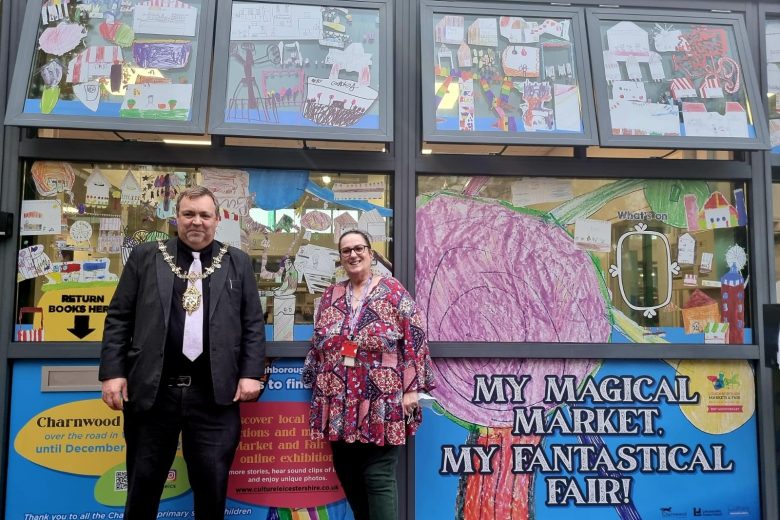 Many thanks to all at Loughborough Library, especially supervisor Christina Baker.
Special thanks to all the children in the community who created pictures for the window. Extra special thanks to Holywell Primary School, Oxley Primary School, St Bartholomew's C of E Primary School  and Stonebow Primary School.
Click here to view our teaching resources, including our Fantastic Fairgrounds and Magical Markets packs!