Reading Well with Ivanhoe School
I have written poems and it's helped me handle stress and emotions. It's helped my family too after telling them.
‐ Participant
Reading Well with Ivanhoe School
We recently worked with a fantastic group of Year 8 & 9 pupils from Ivanhoe School in Ashby-De-La-Zouch, promoting the Reading Well for Teens book collection and engaging them in wellbeing activities linked to the books.
Our teen group's confidence grew each week, as they learnt coping mechanisms for dealing with life's ups and downs. The group took part in:
A Mindfulness session with The People's Buddhi, introducing relaxation and breathing techniques
A Journaling session with Katie Sone of Write Mindful, who gave tips and techniques on how journaling can improve wellbeing
An inspirational talk by author Tamsin Winter who discussed her book 'Jemima Small Versus the Universe', one of the books to feature in the collection
A motivational talk from Hannah Knowles at The Art of Brilliance who encouraged the group to be 'the best version of themselves'
We also asked our group to co-curate the resources for one of our Story Explorer bags, soon to be available in Leicestershire Libraries!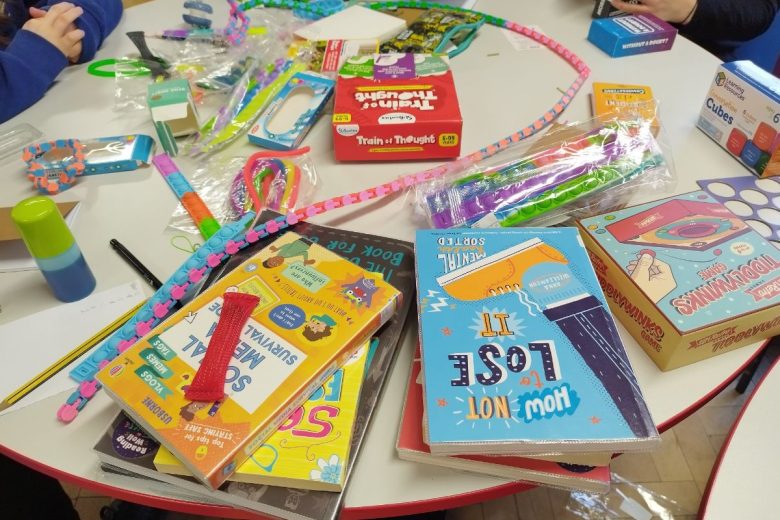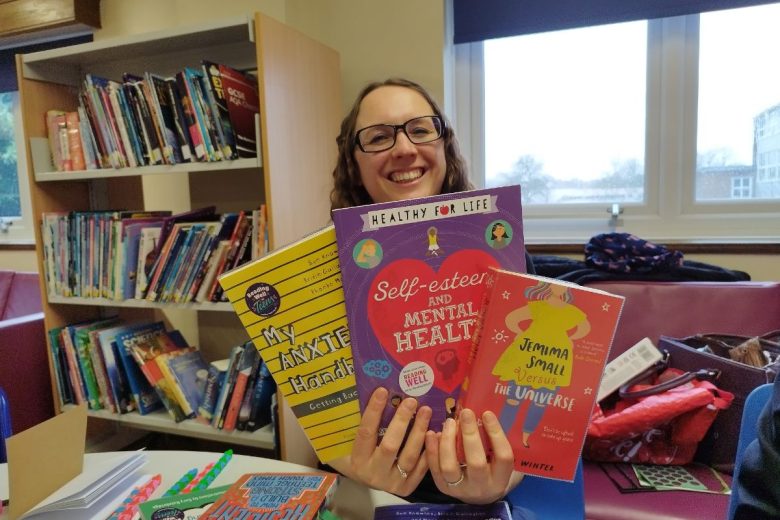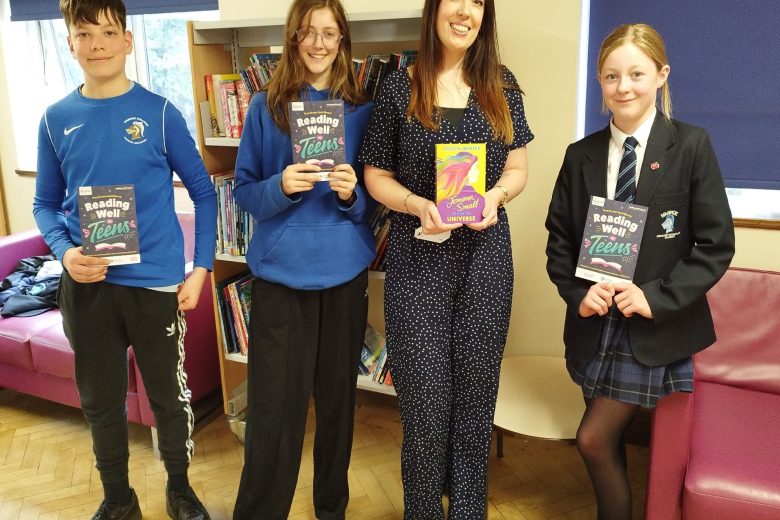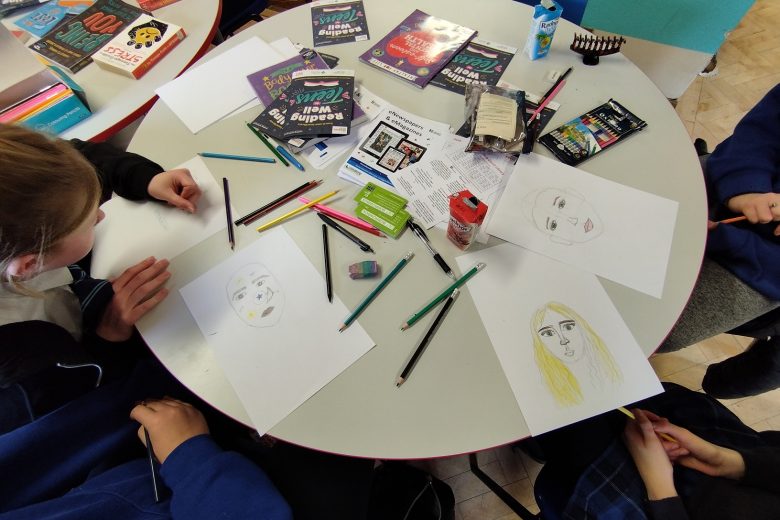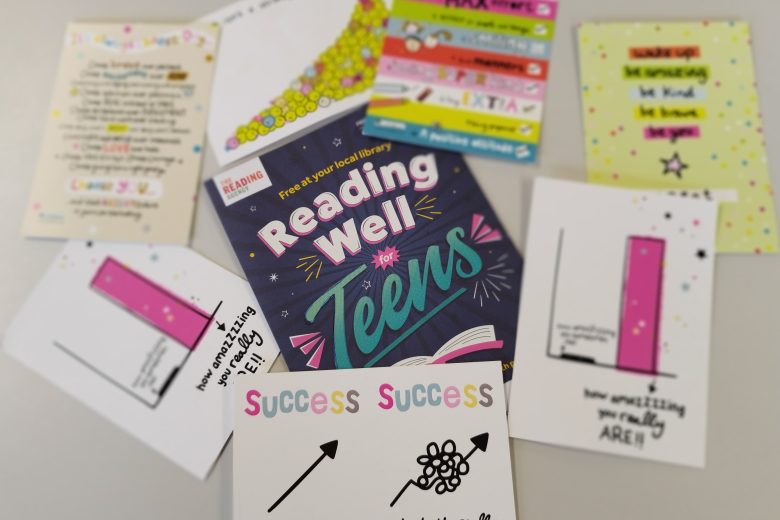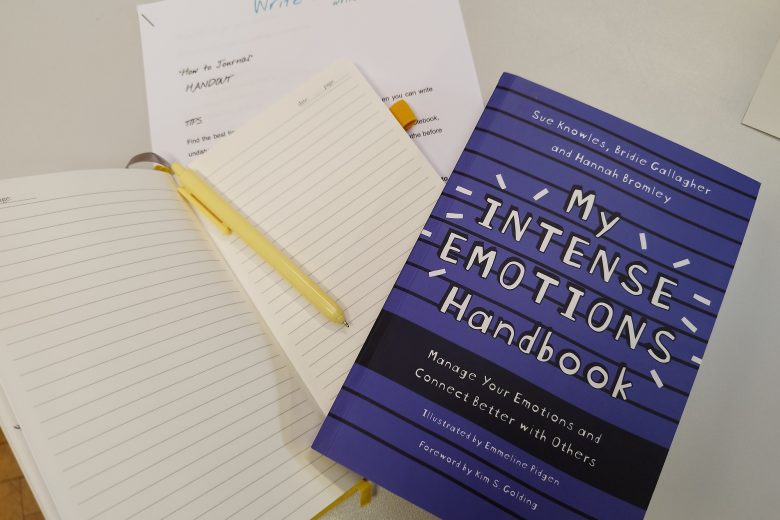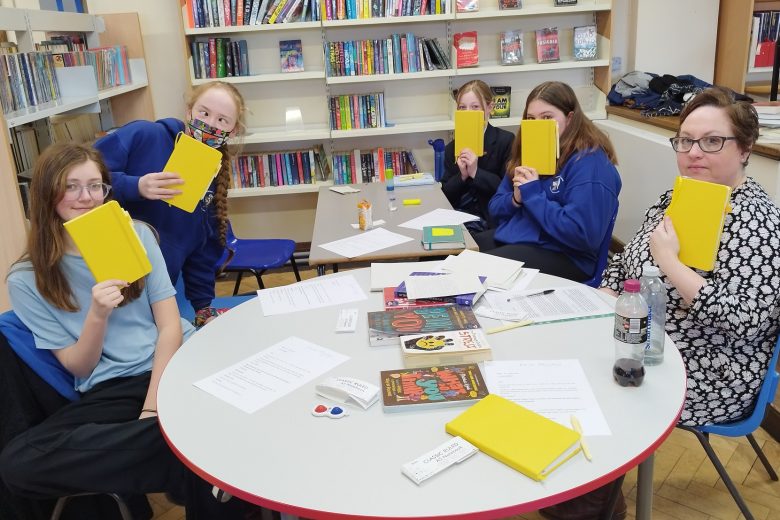 How did these sessions make a difference to our teen group?
100% of the participants said the sessions made them happier, improved their wellbeing and made them feel connected to others. They also said:
I have had a more positive mindset. Also, I've done some journaling and I've felt more thankful as well.
I feel inspired and it's helped me through some tough times.
These sessions have made me feel inspired and helped me help other people.
I'm better at life!
Helped me and my family to calm ourselves even helped with a family argument.
I've helped friends cope with their mental health. I've tried making their mindset more positive.
Find out more about the Teen Reading Well Collection for yourself:
This fantastic resource has recently been launched by The Reading Agency and is available in Leicestershire Libraries: https://www.leicestershire.gov.uk/leisure-and-community/libraries/books-and-reading/reading-well-for-health-and-wellbeing
The collection – chosen by teens and health and wellbeing experts – suggest recommended reading for 13–18-year-olds to help understand feelings, boost confidence, manage emotions and cope with difficult times. The aim is for our Ivanhoe group to become ambassadors for the collection, promoting it to their peers whilst exploring their own wellbeing.