How We Made The Cloth House
How We Made The Cloth House
Following the successful engagement of a wide range of people in co-curating the 'We Are Harborough' exhibition we wanted to explore the exhibition in more depth, whilst giving people a chance to express themselves creatively.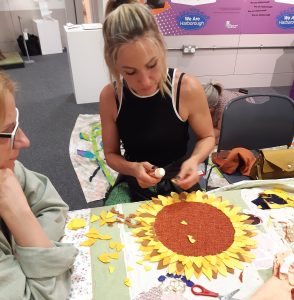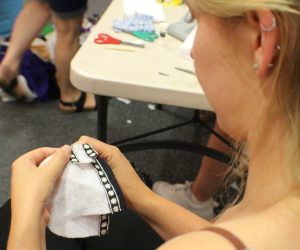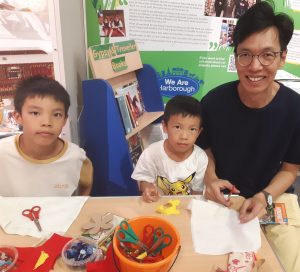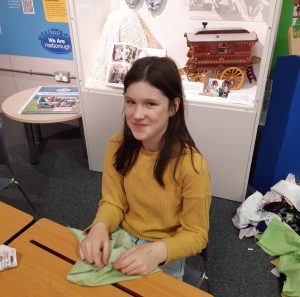 Community Curators in Market Town Museums, funded by Arts Council England, commissioned artist, Danielle Vaughan, to lead a series of workshops that would produce a large-scale community artwork. Danielle's idea of a Cloth House was inspired by the We Are Harborough exhibition and brought to life by the participants.
Some workshops were specifically targeted at groups who had participated in the exhibition, such as Gypsies and Travellers and adult learners. Others were open to everyone and people from all walks of life came along. Young and old worked side by side, people explored the exhibition, discussed what they ate, watched on TV and read. They discussed pets and hobbies, things that make them unique and things we have in common.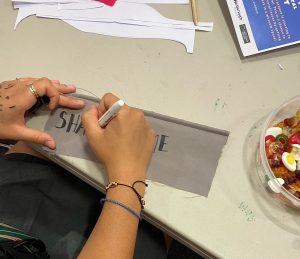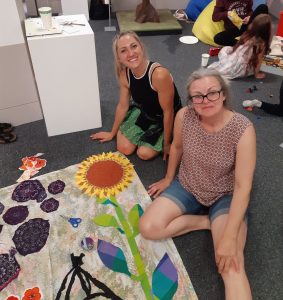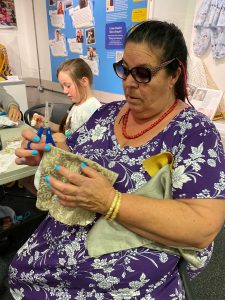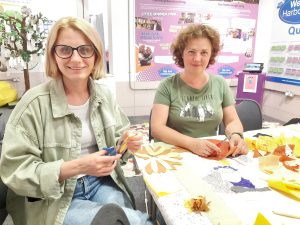 What emerged was a home for everyone, with elements from across the community, including those often excluded from the mainstream community activities and events. What also emerged was how much everyone has in common, from the food we eat to our love of pets.
In creating our Cloth House we have celebrated our differences and what units us, creating a home for everyone in Harborough.
You can explore the Cloth House at Harborough Museum until November 2023.