Volunteers Win Regional Award!
Volunteers Win Regional Award!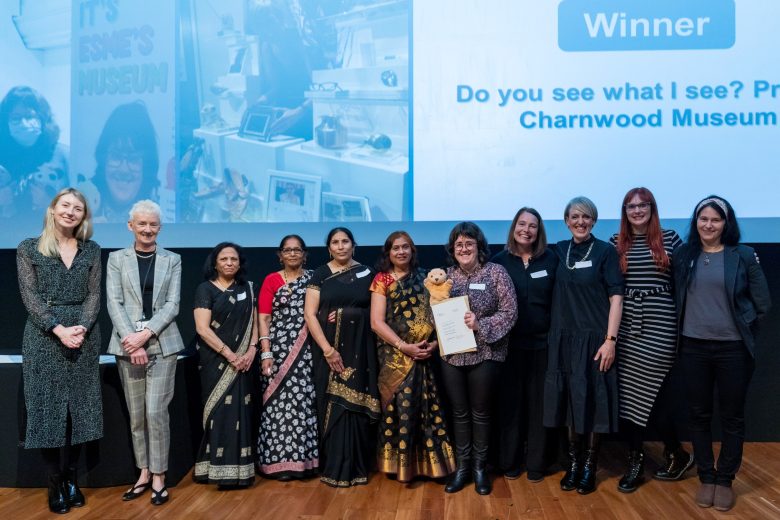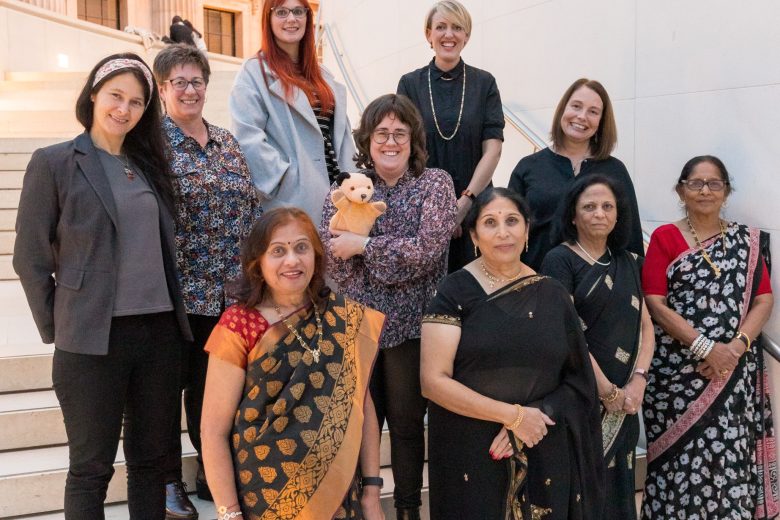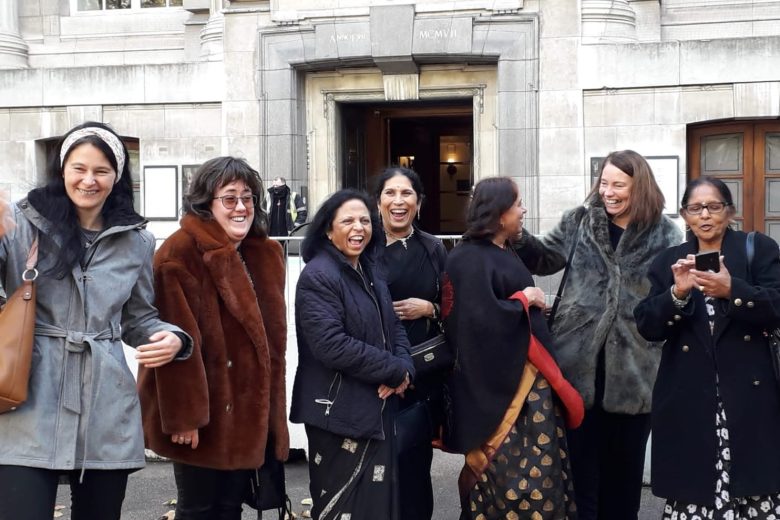 At 9.00am on 1st November 2021 a small group of volunteers and Participation Team staff stepped onto a minibus headed to the British Museum in London to take part in a celebration event. Little did they know they would be returning home later the same day as East Midlands Regional Winners of the Marsh Award for Volunteers in Museum Learning. 'Do You See What I See?' was the project responsible for scooping this prestigious prize which saw more than 100 people from diverse groups living in and around Loughborough taking a new look at history, heritage and culture.
Do You See What I See? was developed by Leicestershire County Council's Heritage & Libraries Participation Team, working in partnership with the council's market town museums, collections and learning teams. The project aimed to engage with new audiences and encouraged them to explore and make connections with the museum collections.
More than 100 volunteers took part, including at-risk young people, adults with learning disabilities, homeless and vulnerable people from the Falcon Centre, the Anand Mangal South Asian women's group, a Polish community group and members of an independent living group for men from black and minority ethnic backgrounds.
They took part in a series of bespoke workshops looking at heritage and culture from their own unique viewpoint, as well as sharing their own treasured objects.
The project culminated in the Do You See What I See? Exhibition at Charnwood Museum, which was co-curated by the volunteers. Community responses to exhibitions and collections can still be enjoyed, providing visitors with a real view into different cultures and experiences through the eyes of local people.
The project was commended on its digital exhibition developed in response to limited access during lockdowns. View the new virtual museum by clicking here. 
The award celebrates the contribution of volunteers in recognition of innovation, dedication and excellence in engaging the public in museums, galleries and heritage sites across the UK. Judges from the British Museum said "it is a wonderful example of a project that brings people together, celebrates differences and increases understanding."
The project partners and wonderful volunteers who worked so hard to make this fascinating exhibition come together despite Lockdown deserve all the recognition, praise and thanks for their dedication and efforts. Here are just a few quotes which clearly demonstrate the impact of this project.
"We are delighted with our achievement and want to do more. We feel more comfortable and very confident about taking part in future projects like this." – Anila

"It was an amazing adventure, I gained new experience as a Pole in working between English and other nationalities…this project had something of a family approach to humanity. We became one global family, it was not the language, the colour or the origin that mattered. The DYSWIS project allowed us to look at objects from an individual point of view…I felt accepted by this country and its people. It is difficult for a Pole to exist in a foreign land, and here is such a blessing. I am very happy with this success and I think this is just the beginning." – Jola

"Receiving this prestigious award has been the highlight of my year! The DYSWIS? Project has made a real difference to me as it has enabled me to share my love of Sooty with other people, as well as helping improve my social skills and meet new people!" – Esme
Congratulations to all the volunteers, staff and partners involved in this fantastic project!
Watch our short film to find out more about the DYSWIS? project and see what the participants got up to in our lively sessions!