Wildlife Pond at 1620 Manor House
Wildlife Pond at 1620 Manor House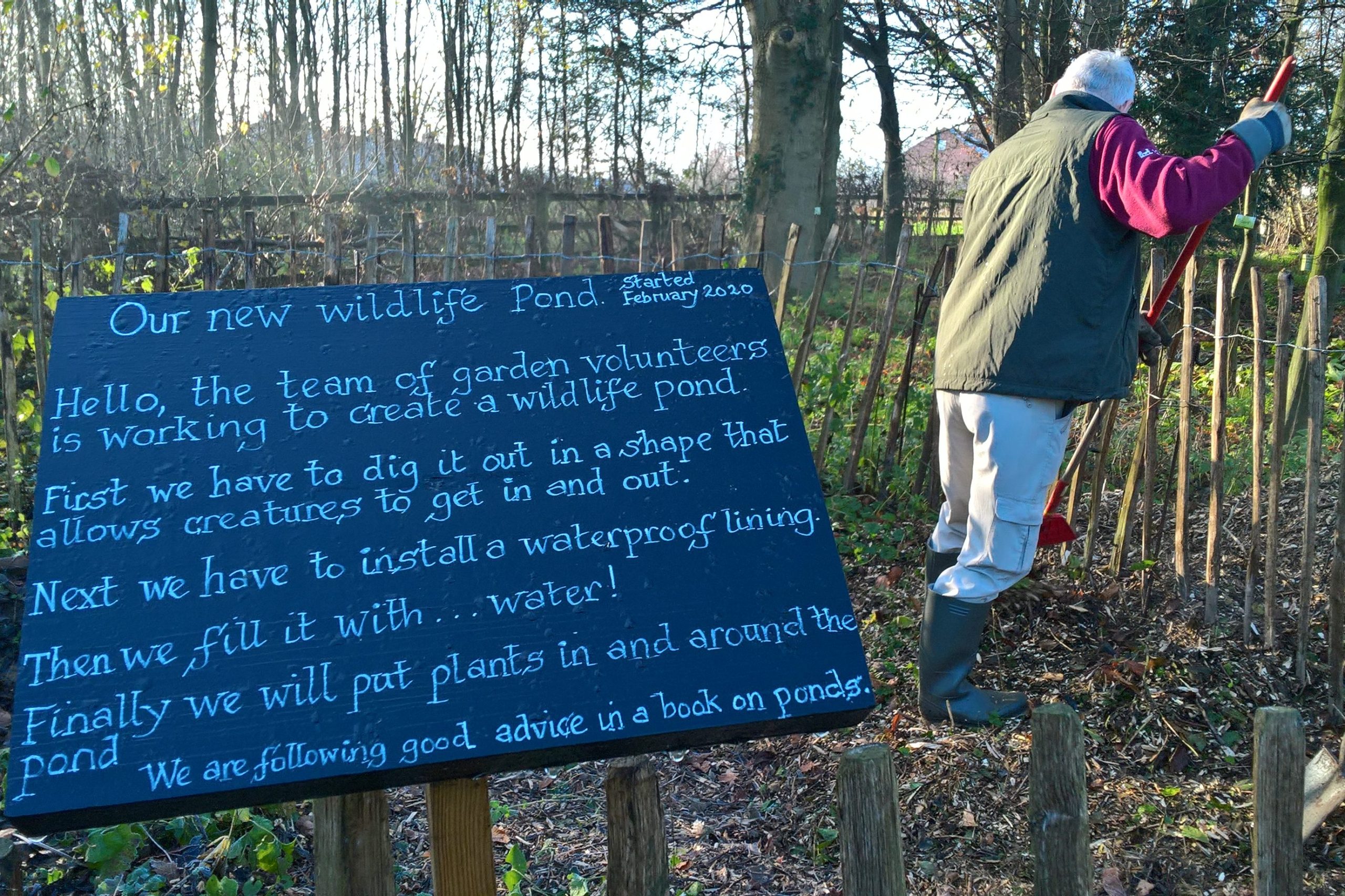 As winter approaches and another season at the 1620 Manor House comes to an end, the newly created wildlife pond is complete, and we are all looking forward to seeing what new residents it will bring in Spring 2022. Lots of dragonflies and amphibians are anticipated along with a fine display of water, marginal and bog plants all from the period of the house.
Inspired by History
The creation of a wildlife pond was first discussed in the summer of 2019, whilst enjoying a coffee in the on-site Barn Café. One of the garden volunteers was reading an information sheet about the life of a young boy living in the House in the 1600's and there was mention of a number of dykes running through the gardens which emptied into a lake. The young boy spoke about catching eels and fish to cook. The current team of gardeners are always looking for ways to enhance the garden in line with our understanding of life in the 1600's and whilst it would not be possible to re- create dykes and a lake, we certainly could create a wildlife pond.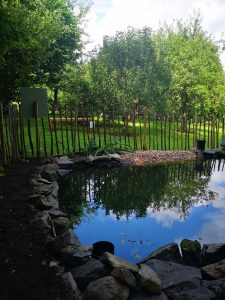 Permission was therefore sought to go ahead with this project following best advice on creating a wildlife pond and this was granted in late autumn 2019.
The making of the Wildlife Pond
Just as the first barrows of soil were being removed Covid struck and the project was unfortunately delayed by a year. Work began again in the spring of 2021 and the pond was finally filled with water in August 2021 – just in time for plants to be put in place before the winter months.
Quite a large amount of soil needed to be removed to create the pond and much of this was used to create a viewing mound with its own guard rail. Local stone has been sourced from within the grounds of the manor house and used to provide a firm edge to the pond and to create a landscape. The pond also features a beach area for birds and mammals to take a drink.
The pond now needs a couple of years to mature and for the plants that have been put in place to grow. We are looking forward to seeing a wealth of wildlife making use of this new feature and we will be keeping a log of all species spotted. We hope that visitors to the house and gardens will appreciate this new feature.
– Roland Cox, 1620s Garden Volunteer
Find out how you can visit the 1620s House and Garden by clicking here.