Making the 'We Are Harborough' interactive walkthrough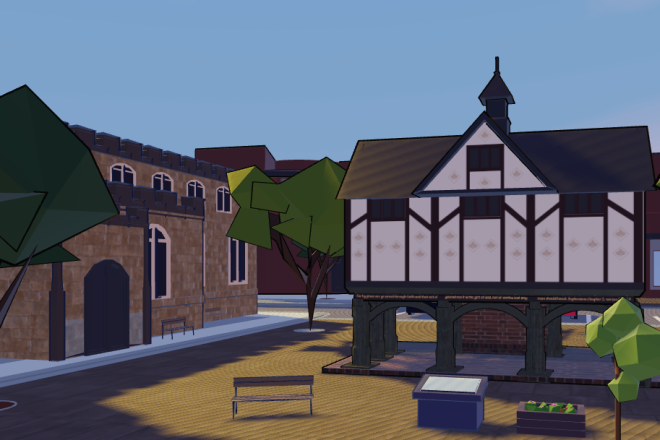 Making the 'We Are Harborough' interactive walkthrough
Article by Moosa – Undergraduate student at the University of Leicester
As a final year Creative Computing student, I had the privilege of developing a website for Culture Leicestershire's 'We are Harborough' exhibition. This formed my final year project and dissertation for my degree.
The website I created focused on sharing some of locals' favourite spots around the town through a 3D interactive walkthrough. I travelled to see as much of it as I could in person, this all informed my design process.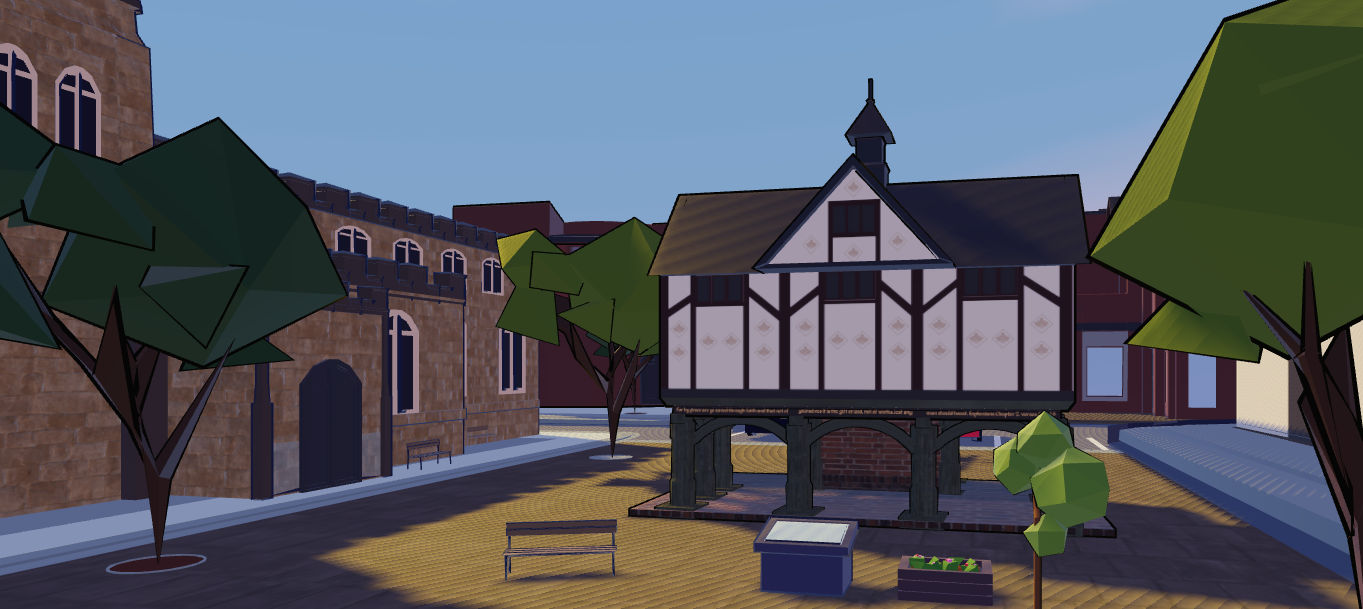 A 3D model of the Old Grammar School in the town centre I made after my visit.
I hadn't heard of Market Harborough until November 2022, but I hadn't heard of a lot of places in England before. Being from southern Africa, when I moved to Leicester for my studies in 2020, I preferred to stay in the city. It took some time to adjust to. My first year was during the pandemic, so I didn't have much of a choice regarding my mobility anyways. In second year, I found my feet and travelled to nearby places like Birmingham.
In my search for a real-world partner for my third-year academic project, my supervisor put me in contact with Esther Shaw, a community participation worker from Culture Leicestershire, who then told me about the Harborough exhibition that was due to start in a few months. I was particularly interested in using digital storytelling in some sort of web application, but the exact form it would take wasn't something I'd figured out! On hearing the 'We Are Harborough' project proposal, I was inspired to make a proposal of my own to support it: a digital walkthrough exploring places that locals treasure.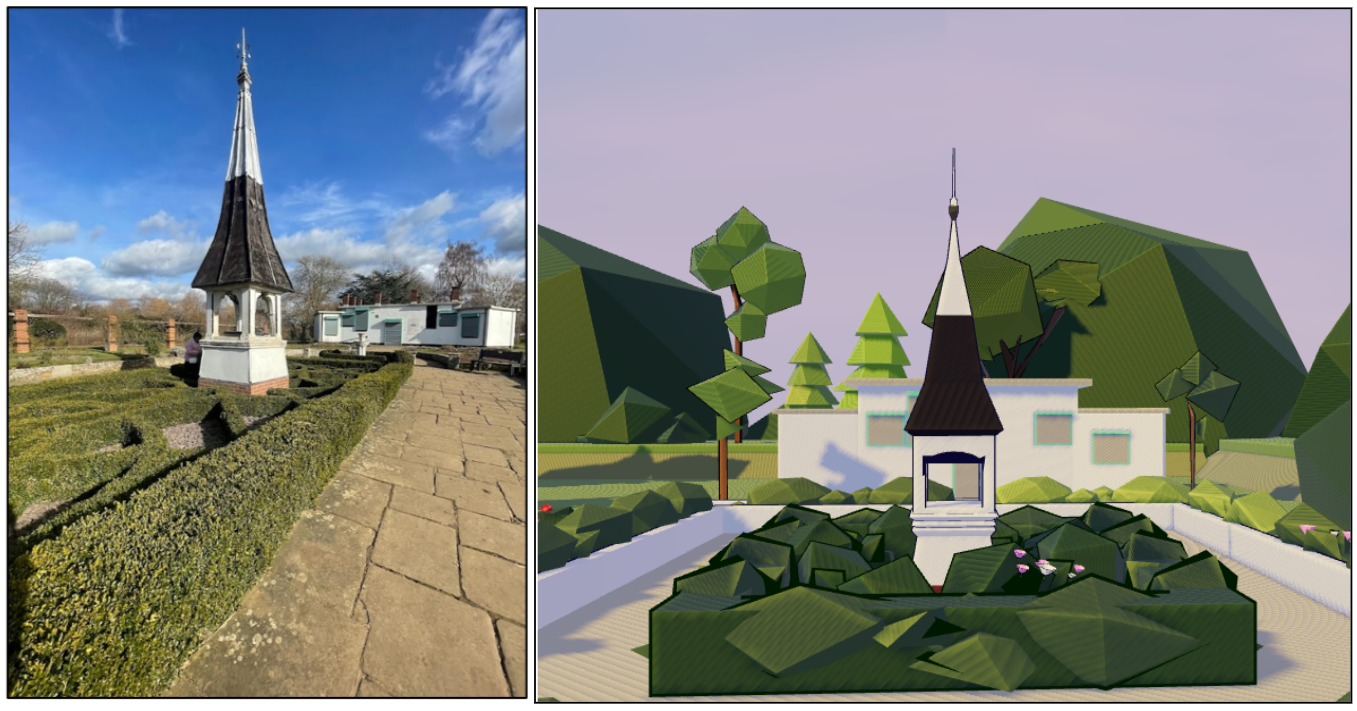 On my first visit, I explored Welland Park, dragging a friend with me, we both agreed it was such a refreshing retreat from the city.

On a second visit, I went to Great Bowden, accompanied by Helen Murray, a community participation worker at Culture Leicestershire and resident of Market Harborough.
Harborough's charm is unmissable. I got to experience a slice of life in a place miles away from home, but, too, realised the world is a lot smaller than I thought. Particularly in Leicestershire, where everyone is from everywhere, you'll always find someone who has family or friends where you're from, or nearby. I think when travelling, we often focus on visiting the big, shiny attractions. Now, of course there's nothing wrong with that! But it does mean that we might overlook people with lives like ours who have wonderful stories.
The support I received from the project manager, Claire Bradshaw, and her team including Louise Sharples and Helen was incredible. I'm also incredibly grateful for the web developers at Cyber Media who assisted me in getting the project up and running online. I benefitted from more than just a cool academic project, it was a warming experience and something that will be a landmark in my memories of my time at university.
More blogs
Tuesday 25th July 2023
What a hugely exciting and inspiring Visioning a Creative and Cultural County…
Wednesday 19th July 2023
A Celebration of Unity and Heritage The exhibition at Bosworth Battlefield Heritage…