As part of the We Are Harborough exhibition a community banner has been created; a collaboration between the Ukrainian community in Harborough and the rest of the community. Kate, an artist and Ukrainian refugee led the public sessions in Market Harborough Library. Members of the public as well as Ukrainians painted their designs on the banner.
The banner includes traditional Ukrainian floral patterns, flags, handprints and patterns. Some British people were keen to show their support for Ukraine by painting Ukrainian designs too.
The banner was hung outside the Temporary Exhibition Space by Kate and some of the Ukrainians alongside our skilled exhibitions team.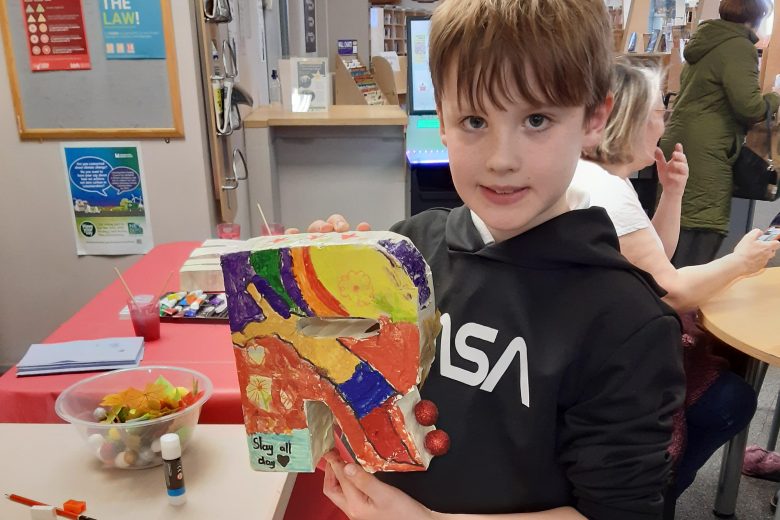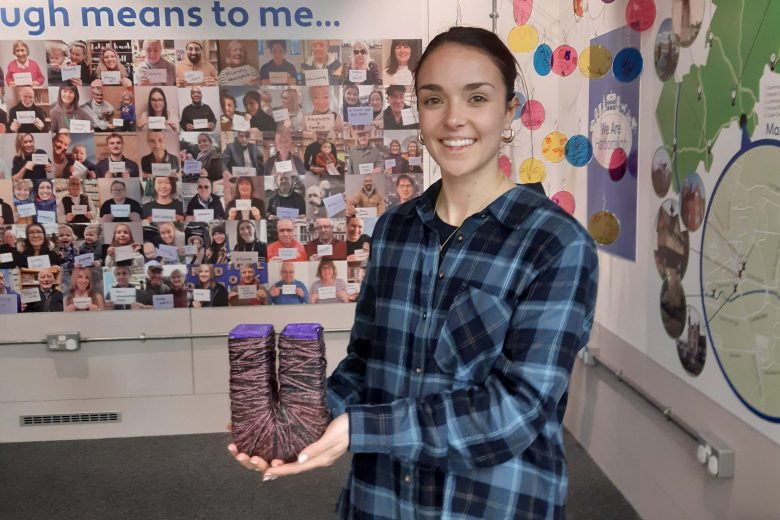 We also worked with the Local Area Coordinator, Ellie, and Social Prescriber, Jenny, to bring together local people in a mutually supportive group centred around crafting. The group of three ladies made papier-mâché letters spelling out We Are Harborough, which were decorated at a community art session.
Ellie and the ladies were joined by a wide range of people to decorate the letters. Children and young people, older adults and parents all joined in. You can see the finished letter in the exhibition.
We Are Harborough exhibition is on display from Saturday 11th March to August 2023.