Galina, Ukrainian Refugee
Galina, Ukrainian Refugee
Galina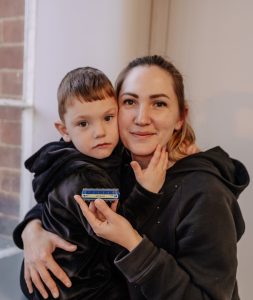 Where are you from?
The City of Poltava (Eastern Ukraine).
When did you come to the UK and how?
We arrived in the UK on the 12th of September. It was a difficult journey here with two children and suitcases. It took three train transfers and a plane flight to get here.
What is your item and why is it important to you?
It is a miniature toy train, a copy of a Ukrainian Railways Train in the colours of the Ukrainian flag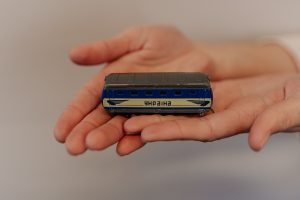 (yellow and blue). It has 'Ukraine" written on it which we brought with us. My son has been fascinated by trains since he was very young and this one in very special to him. We protect this toy at all costs as it has been with us since the very start of our journey. For us, it is a symbol of Ukraine's strength and resilience.