Collecting the Crisis – how can museums record how our lives changed in 2020?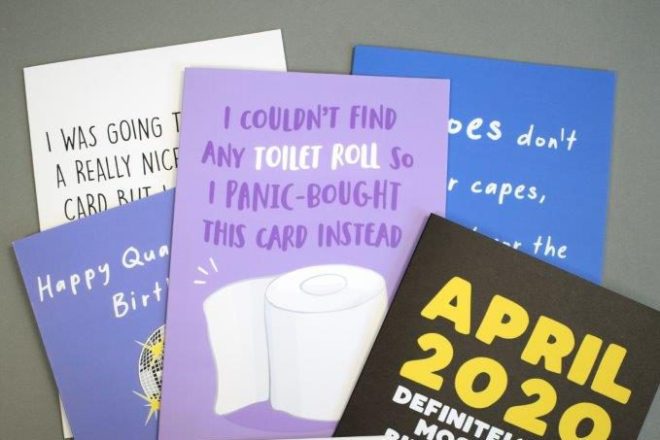 Thursday 13th August 2020
Collecting the Crisis – how can museums record how our lives changed in 2020?
As Senior Curator of the Leicestershire Museum Collections, my immediate response to the COVID-19 crisis (after making sure our staff and collections were safe, obviously) was how could we record and represent Leicestershire's experience of this unprecedented series of events?
I have to think about how we would tell this story in 5, 10, 20, 50+ years time. What do we wish we had from other comparable periods of recent history, like World War 2? We certainly have plenty of gas masks and ration books, but what else would help us tell the story using objects? As we start to come out of lockdown, we need to reflect on what the enduring stories will be.
Working with our colleagues at the Record Office for Leicester, Leicestershire and Rutland and the Participation Team, we agreed upon three strands of collecting to ensure that we didn't tread on each other's toes or collect the same material:
The Record Office would collect documents, ephemera and photographs.
The Participation Team would collect video into a 'Digital Time Capsule' via their website and social media channels.
The Museum Collections team would collect objects and some ephemera (this just means leaflets, letters, posters etc)
As the situation has developed since March, different objects have become synonymous with the crisis. Early on it was the humble toilet roll and pasta (or lack of) and flour shortages caused by the locked down nation turning to baking.  Home schooling and working at home, or being furloughed, became the norm for many, so timetables, workbooks, laptops and headsets became part of our living areas. Social distancing signs and notices went up in our essential shops. Later, people started making home made masks and even PPE for health and care workers. We clapped and nagged pots and pans for carers and the NHS. We all received a letter from the Prime Minister and government advice leaflets through the door and many of us had rainbows drawn by children in our front windows in support of the NHS.
Some of the things we have collected so far include a T-shirt produced locally in support of the NHS, a Download t-shirt produced by the Castle Donington-based festival and quarantine themed birthday cards.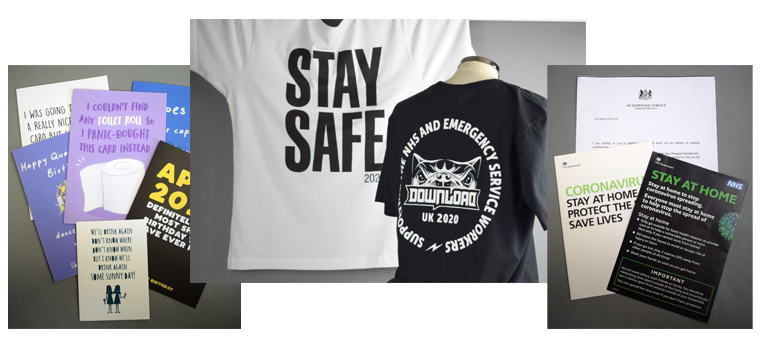 All the time, we have to keep in mind the need to collect responsibly and sensitively at a time when thousands of people have been affected by grief and loss, furlough or unemployment, poverty, isolation, domestic violence and mental health issues.
But what else should we collect? We would really welcome your suggestions as to what COVID-19 and the lockdown has meant to you, and what objects should we consider adding to our collections. What have you missed? What are you fed up of? What says 'lockdown' to you?
During this period, other huge global events have also come into focus. The murder of George Floyd by police officers in the USA reignited the Black Lives Matter movement to challenge structural racism in our society. This has created long overdue debate about the ongoing impact of Britain's colonial history on black lives today and we want to play an active part in this, as well as collecting placards and other material related to the BLM movement.
People can respond to the call out or to discuss further by emailing museums@leics.gov.uk or calling me on 0116 3054102
– This blog was written by Senior Curator for Leicestershire Museums Collections, Alison Clague.
More blogs
Friday 11th August 2023
Article by Moosa – Undergraduate student at the University of Leicester As…
Tuesday 25th July 2023
What a hugely exciting and inspiring Visioning a Creative and Cultural County…