Expressing Emotions Through Art – by Kate Lugar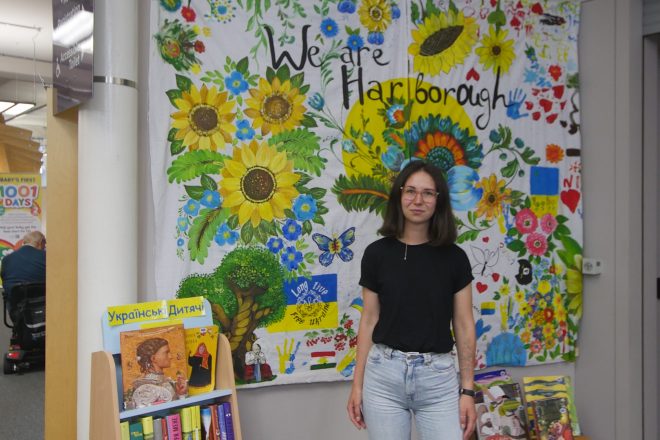 Expressing Emotions Through Art – by Kate Lugar
Building a new life experience in a new country is quite challenging for anyone. But community and new connections can help to find strength, settle in faster and in a better way. I was lucky to meet the right people on my way, have an opportunity to express my feelings, and to help others talk about their emotions throughout the art.
The Ukrainian community feels strong support from people we meet in England and is more than happy to share people's stories, culture, and traditions. I was deeply inspired by everyone who has taken part in the creation process. Adults, children, teenagers – no matter how old you are and what interests you have, art gets people together and helps them to feel happy.
The We Are Harborough exhibition is our way to share emotions that can't be told by words alone. But I will try to share my feelings and explain through some stories about making the exhibition.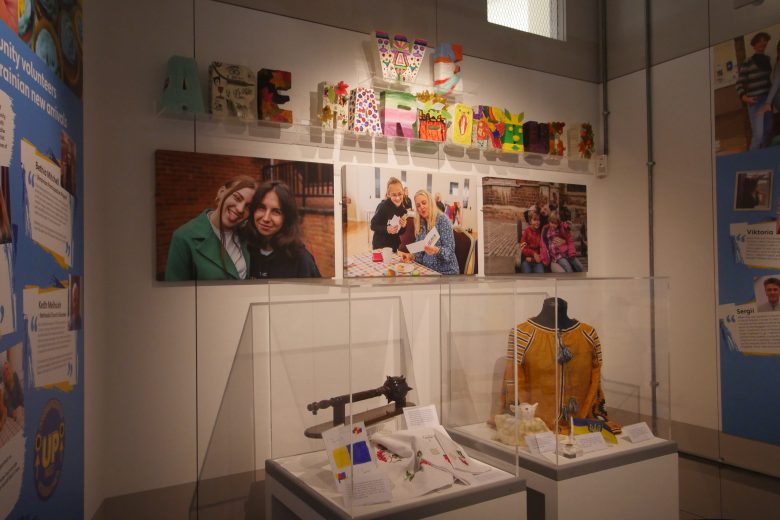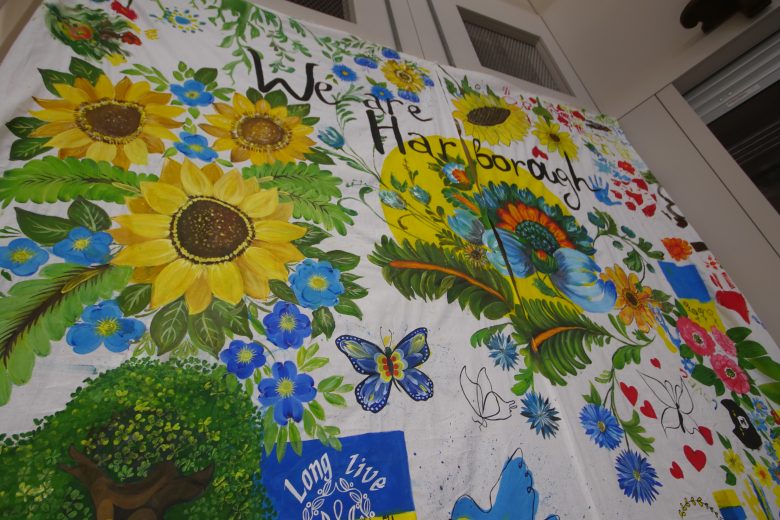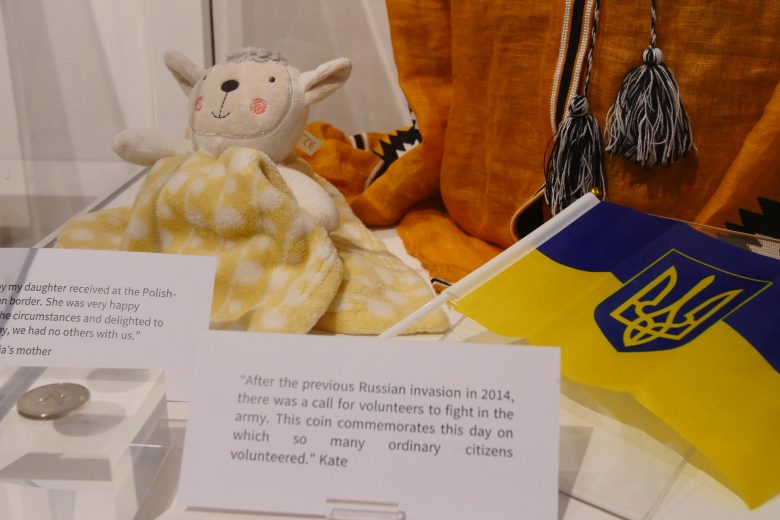 I remember my friend's 3 year old son, Vova, who came to one meeting. We were collecting special items that people took with them from home. He brought a toy train from Ukrainian railway service and was holding it like the most important thing in his life. This is a feeling we all have about everything that is connected to Ukraine. Every grown-up Ukrainian behaves like a small Vova when we think of our country.
Or a wonderful lady, Viiktoria. She came to the UK with her young daughter Alisa and had basic English, barely enough for communication with English-speaking people. I remember the day when she had her interview recorded; Viiktoria was doing incredibly well speaking English after several months in the country. Her interview took the longest because she was telling a lot of stories about their way of life in Ukraine, their peaceful life before the war, special family traditions, etc. She was switching from English to Ukrainian, and again, and again because she couldn't express everything she wanted in one language. I was smiling, laughing, and crying during those 15 minutes.
It shows the inner kindness and an open heart of all Ukrainians. We get especially emotional when answering the question, 'how are things at home now?'.
And finally, the last big part of creation was a banner, which now hangs outside the exhibition gallery. I remember a lot of people of different ages who took part in painting. I want to thank all of them for their time and efforts. We were working on it during 2 sessions, and long hours afterward to make an amazing and unique piece of art.
That was a heart-touching experience for everyone involved. My huge thank you to the Museum team, Culture Leicestershire, the community and all volunteers whom we met and had the honour to work with.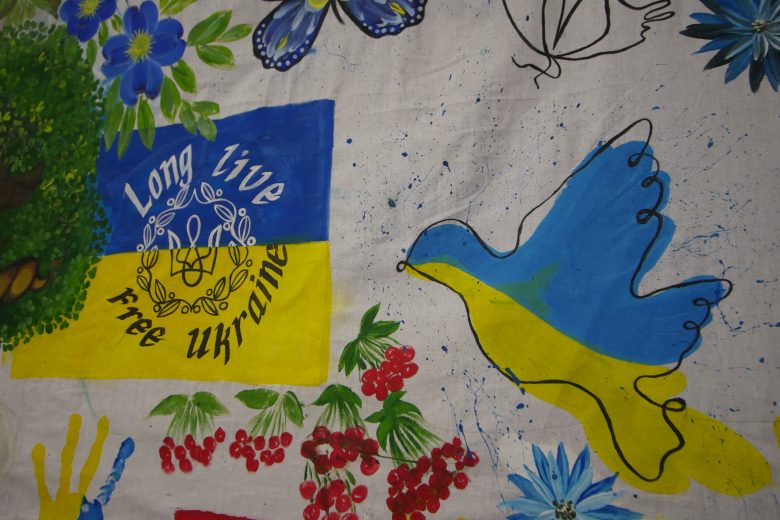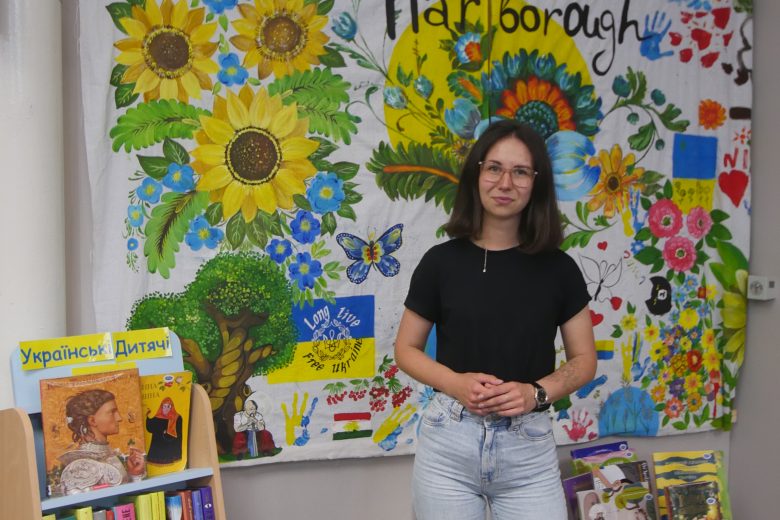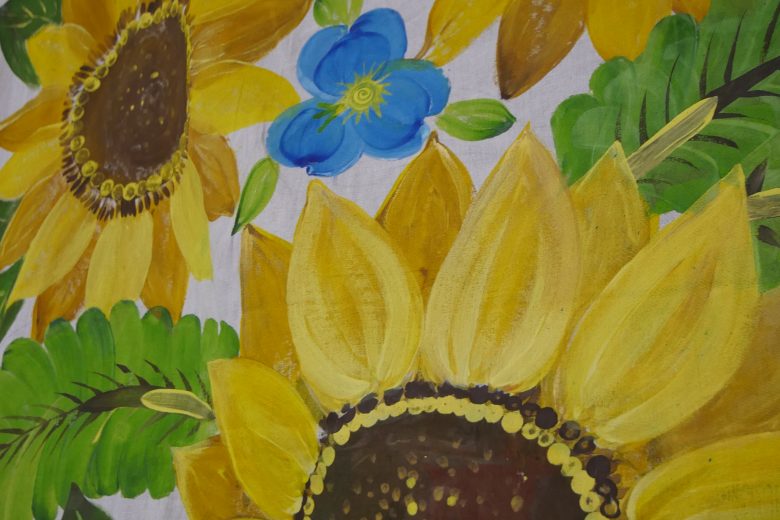 To find out more about the Ukrainian Community in Market Harborough, please visit: https://www.cultureleicestershire.co.uk/projects/we-are-harborough/ukrainian-project/
More blogs
Friday 11th August 2023
Article by Moosa – Undergraduate student at the University of Leicester As…
Tuesday 25th July 2023
What a hugely exciting and inspiring Visioning a Creative and Cultural County…