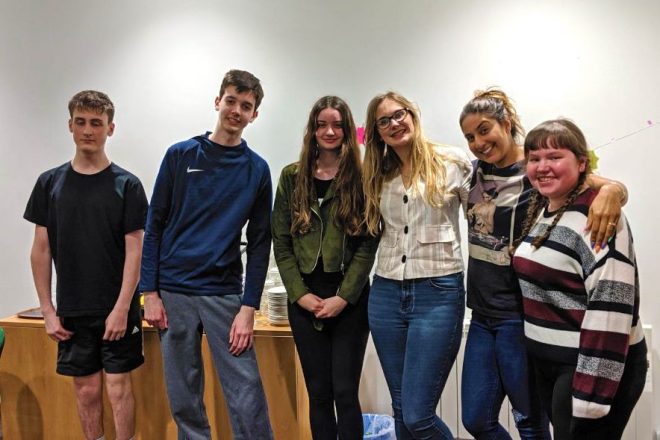 Being a Heritage Youth Forum Volunteer
Why I got involved
I initially got involved with the heritage youth forum, as I wanted to further develop the knowledge and skills I had gained from being part of the planning team for my final year university photography exhibition. The opportunity to get involved with an event centred on heritage also intrigued me, as I had used my family history as the focus for some of my university projects. By volunteering with the heritage youth forum, it would obviously give me the opportunity to meet new people of a similar age and build a professional relationship with them, whilst we were working to create and host our heritage festival. I also thought it would enable me to see how other young people engaged with heritage and learn from them in the process.
 What we have achieved!
As a heritage youth forum volunteer, I have been able to work as part of a team of other young people to plan, develop and ultimately host our own heritage festival. The event will explore what heritage means to today's youth. Collectively, the heritage youth forum has made many decisions throughout the planning and development stage, such as finding and securing a venue, choosing event and team names, designing a logo and setting a focus for our own project for the festival. Despite the current uncertain times, that has meant the event has now been put on hold for the time being, as a team we are trying to find our new 'normal' to keep up-to-date with one another and continue to develop the festival as best we can. We're all looking forward to returning to our usual routines and team meetings whenever that may.
What I have gained from being a volunteer!
By volunteering I have so far achieved some of the goals I had set for myself. Firstly, I have been able to confidently put forward my suggestions throughout our planning meetings. Since our group is very welcoming, I feel comfortable being able to give my ideas and collaborate with others in the team. I have also had the opportunity to build on the knowledge and skills of event planning I had gained at university and apply them to another practical experience.
The final goal I had set myself was to help successfully host a heritage festival, which unfortunately has been delayed for now. Nevertheless, I am confident that with the efforts of the heritage youth forum, and all of the other young people involved that are participating in the event, this will be accomplished, and will be bigger and better than our initial expectations.
More blogs
Friday 11th August 2023
Article by Moosa – Undergraduate student at the University of Leicester As…
Tuesday 25th July 2023
What a hugely exciting and inspiring Visioning a Creative and Cultural County…